Deadline: November 11, 2022
Flipbuilder is dedicated to making the best products possible. To better serve users speaking different languages, the Flip PDF Plus user interface is now available in a number of different languages. As a translator, you can help proofread existing translations or create translations for a new language (from English to a non-English language). Join and help us translate Flip PDF Plus, making it more available for users worldwide!
Details:
If you would like to participate in this task, please contact us at help@flipbuilder.com and tell us the language you wish to translate.
We'll send you the corresponding language configuration file and a license code (expired after 30 days) for activating the program.
There are about 5000 English words that need to be translated/proofread, and after you finish translating or proofreading, please email your language configuration file to us.
We'll review your translations and reply to you within 5 days.
For those who provide quality translations, we will offer a lifetime license code for Flip PDF Plus!
Start Translating/Proofreading
Step 1: Please click the link below to download and install Flip PDF Plus with a translation panel. The translation panel will appear after you launch Flip PDF Plus.
https://download.flipbuilder.com/flippdf2/Flip_PDF_Plus_with_translator.zip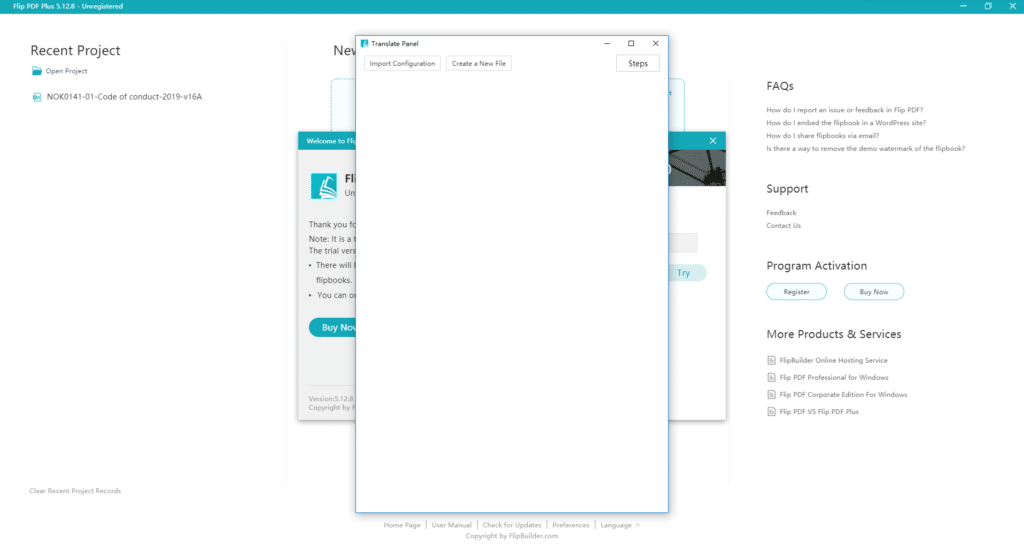 Step 2: Here're two situations:
Situation 1 – Proofread Translations:
Click the [Import Configuration] to import the language configuration file (*.json).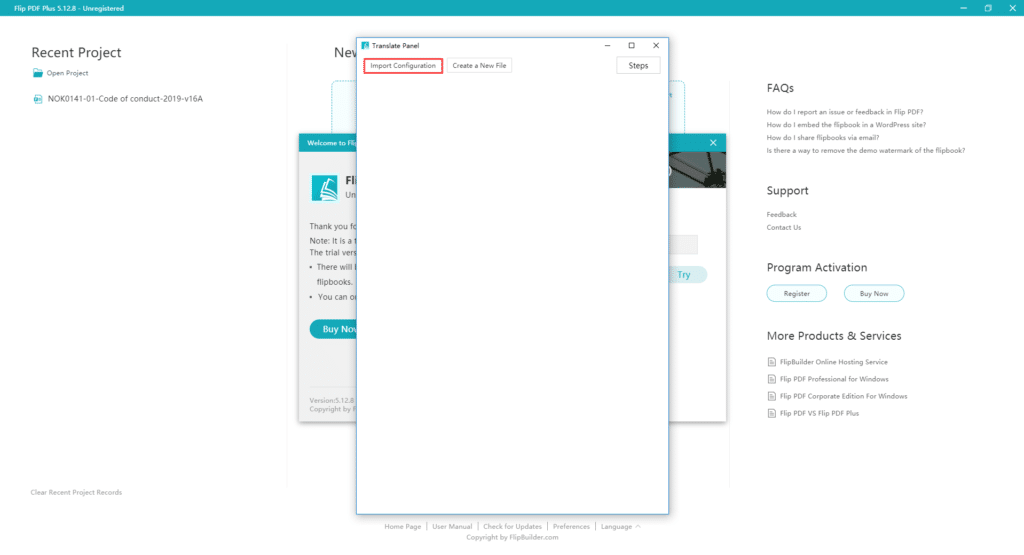 Situation 2 – Create translations for a new language
Click [Create a New File] to create a new language configuration file.
Step 3: Click [Save as] to choose a saving directory for the modified configuration file in advance.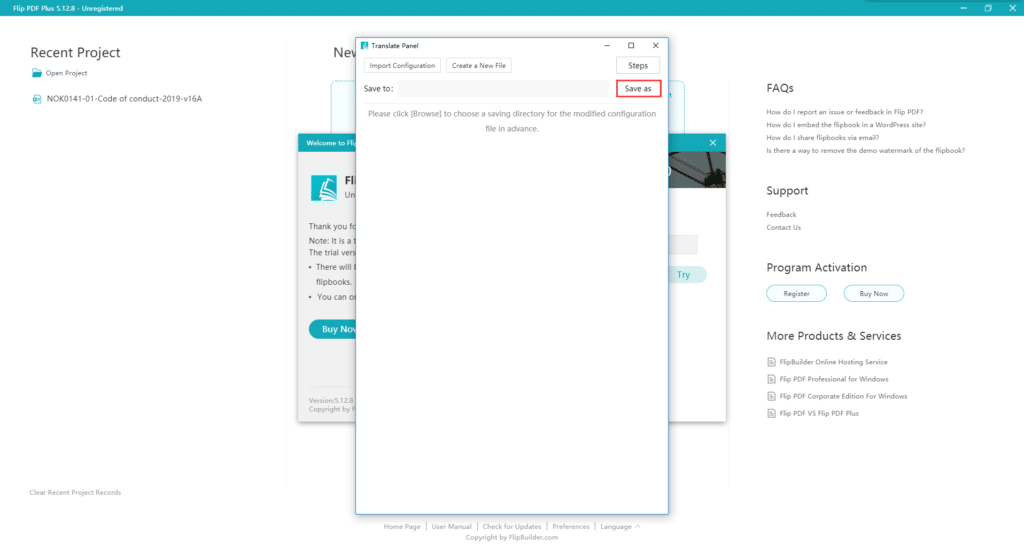 Step 4: Translate English into the target language, and fill it in the entry box under the English translation.
Step 5: Review & Send
When you have finished translating or proofreading, please review your translations and send the language configuration file (*.json) to help@flipbuilder.com.
Tips & Tricks
Please don't use machine translation.
Keep your translation correct and concise.
Please select a folder to save the configuration file before translating or proofreading. Your translation will be automatically saved in the selected folder.
Keep the translation as short and simple as possible so as to avoid typesetting problems such as text overflows.
Once the [Auto Apply] is checked, your translation will be saved and applied immediately. If you uncheck [Auto Apply], please click the "Apply Configuration" button to save your changes manually.