A product catalogue is a mere idea unless it's organised and printed. With the potential of a tangible marketing tool, it truly has the power to expose your product lines before a large customer base and even reach out to those who haven't yet set their foot in your brick and mortar store. However, for a beginner, since it's slightly difficult to start off from blank, this article jots down 7 steps to making a printed catalogue and letting you bask in the glory of your first business product catalogue.
Interactive Page Flip Catalog Created by Flip PDF
Best Desktop Digital Publishing Software for PDF Catalogs
1. Gather every bit of information about the company and its products
Prior to making the catalogue, ensure that you have everything ready at your hand, right from the list of products, its features to company history and its testimonials. Remember, the motive is to intimate customers about what's available and offered.
2. Work on the visual appeal of your product images
A lot might be tempted to save money by taking pictures of the products all by themselves but unless you're a budding photographer and have skills to do so, it's recommended to hire a professional to get the job done. The motto again is to lure customers into buying through visually attractive pictures. In case you are short on funds and wish to utilise your inherent photography skills, keep in mind the following set of picture protocols:
Ensure it's a high-resolution digital camera
Take individual photos of each product and not invest time and efforts in group pictures
Make sure you position them on a light backdrop
Create a depth with a drop shadow
300dpi is the suitable upload size
3. Decide on an appropriate size and the total number of pages
A catalogue size speaks for itself. While overly-large ones destroy the interest then and there, small ones with microscopic font size frustrate customers. So the key to an interest generating catalogue be it something for a desk at the waiting room or on airplane should be conveniently sized. Regarding pagination, always make sure that it's consistent, accommodates just the right information and never brags too much about your company. Here's what you can do:
Insert website address and phone number on each page, either at the bottom or on the top, whichever is convenient
Never exceed the page count beyond 4 since printing companies usually engrave them on a single sheet
4. Pen down the product descriptions and include a precise company background
Instead of wasting your hard-earned money on a copywriter, follow the simple hacks to writing a proper product description:
Stick to a word count of 50-150 words
Tie core benefits to each of the listed features
Include price, dimensions or anything that would intimate customers about it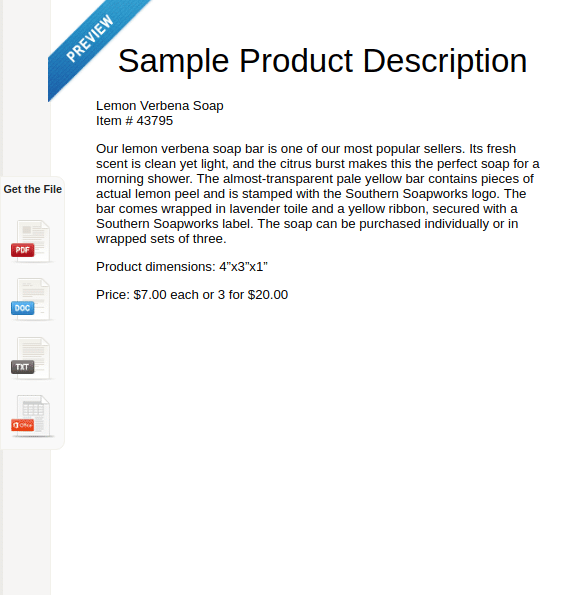 To make your customers feel more comfortable, include a precise company history page.
5. Organise it, add fillers and an impressive cover
Arrange the images in such a manner that related products are showcased on a single page. To organise it finally, make sure there's an introductory segment, an educational write-up collaborating articles and further information on warranty and return policy. Prior to moving to the next task, ensure there's consistency in both designs and typography. As for fillers, don't forget to include the following: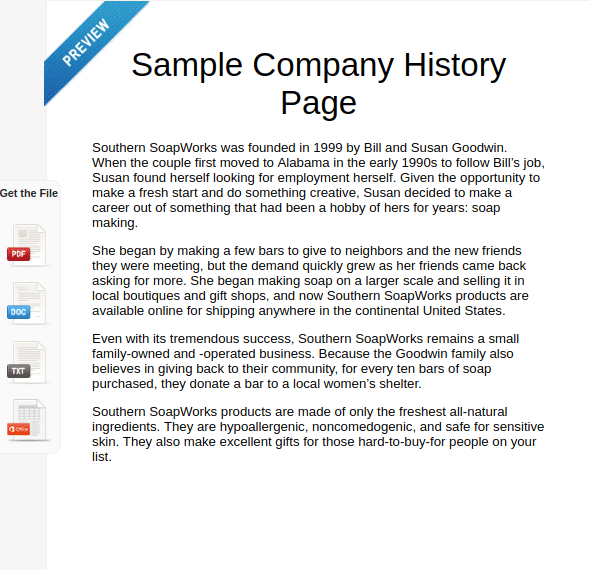 Finally, design your cover in a way that would immediately grab the attention of potential customers. The tips and tricks would be to include stunning images, exclusive discounts, items specially featured by your company etc.
6. Choose a simplified design for your order form
Since order forms are the areas where doubts crop up the most, design it in such a manner so that it covers customer service number, shipping address, billing details and quantity options.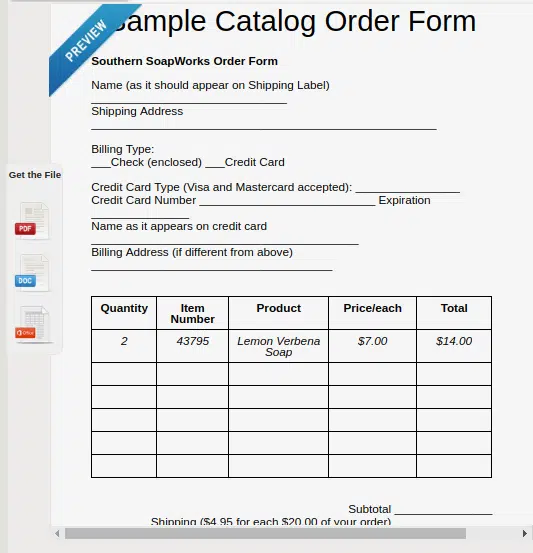 7. Look for errors in the mock-up and finally print it
Check with your graphic designer pal the layout and the number of products to be showcased on each page without all of them crowding up on one spot. Draw suggestions from your potential buyers by distributing the mock-up to them. Finally, approach a professional, for instance, a commercial printing firm to ensure quality outcomes in the least possible time-frame. Someone whom you can trust shall take care of everything, right from creep to page implementation.
Conclusion
Creating a product catalogue from blank and publishing it manually is incredibly easy. It's not at all intimidating as it appears. However, if you wish to leverage the automatic publishing procedure then invest in e-catalogues by utilising the free
catalogue designing software
of Flip Builder. By embedding rich media, integrating animated photo gallery, encouraging interactive reading and ensuring a flipping style, it lets businesses promote products across a wider audience.
Best Desktop Publishing Software for Publishers