What's better than an idea is having the idea of how and where to put it for best use. That's exactly what "self-publishing" does for authors. If you have finished your manuscript, you can just as soon create an eBook and have it published online, it can even go up for sales by the next morning. This is not only faster, but also cheaper than traditional print.
So while you are waiting to get your manuscript published traditionally, this article tells you how you can create your e-book from at your home computer, and publish it at your own expense.
Interactive Flipbook Created by Flip PDF
Best Desktop Digital Publishing Software for eBooks
Creating An E-Book
If your manuscript is in a Word Document, in order to publish your book online, you need to have it converted into an electronic file. This, you can do with the help of desktop publishing software such as MS Publisher or Adobe InDesign. There are many other tools and software you can find in the web, it's a matter of personal choice as to which suite suits you best.
The job of desktop publishing software is to work out the design and format of the e-book, and convert it into a specific 'read only' file, such as PDF, EPUB or XML/HTML.
Some people like to edit and format their eBook by themselves, but if you are uncomfortable with the job, you can hire a professional eBook editor to do it for you.
The formatting demands of your e-book depend on the structure of the content. For example, if you are creating a fully illustrated children's book, a coffee table book, or graphic novel, you will need a suite more specific to the job of working with photo books. A big trend nowadays, is to publish flipbook style e-books that readers can flip through page to page. Though the software are primarily easy to get accustomed with, but it needs a good deal of practice.
Understanding File Formats
The commonly recognised file format is the Portable Document Format (PDF), which allows your eBook to be shareable across multiple digital platforms, such as emailing it to friends or the publishers; or upload it to your website, or an online portal. The files are also comfortably readable across various devices.
Other a PDF, there are other file formats, that you can select based on any specifications of your target audience:
EPUB – specifically created to suit various mobile device environments, typically small screens.
AWZ – specifically created for Kindle, this is also compatible with mobiles and tablets.
Once you have your eBook ready, it's time to move on to the publishing phase. You can publish the eBook at various destinations, from websites, to online eBook distribution markets like Smashwords. However, if you are looking to upload it to online stores like Amazon, or Nookpress, then you need to convert the file format to according to the platform. For example, Amazon supports .mobi, while the rest of the EPUB and PDF format.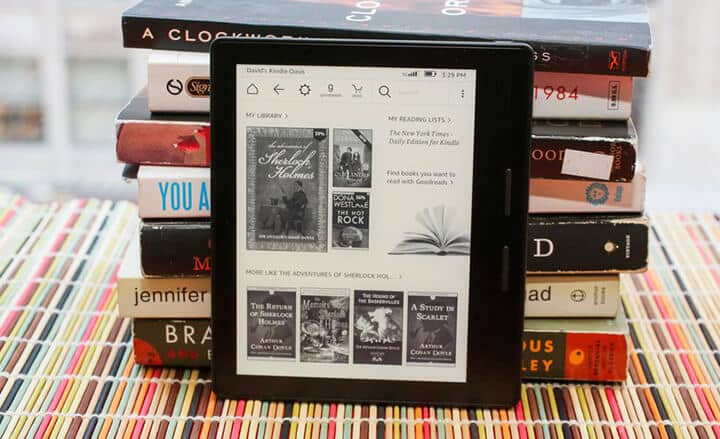 Best Places Where You Can Publish Your eBook for Sale
You can directly sell your eBook at Amazon, which is the largest online platform for self-publishers at the moment, other destinations include:
iTunes Connect
Blurb
Kobo Writing Life
Google Books
The process to publishing and selling your eBooks online doesn't mandatorily require and ISBN, but it's safer to get Publishing Rights if you are using anyone else's story or content, such as publishing an fully illustrated version of the Grimm Fairy Tales.
In order to sell online you have to sign up to the website, and agree to the tax and royalty terms and conditions. The site will charge you a share of your profits, for displaying your book, and this may vary depending on the bulk of the book. Review the selling criterion beforehand in order to have a good rapport with the platform.
Best Desktop Publishing Software for Publishers