In this ever-expanding digital world, video content has led many businesses and companies to explain and communicate their business details, ambitions, brand story, and compelling stories through video animation. And we can't neglect the importance of whiteboard video maker software that conveys essential brand messages and engages your audience.
This software we're about to introduce will allow you to create whiteboard animations quickly and effectively. Using the software's easy-to-use interface, you can utilize a variety of templates and tools to your advantage. Let's dive deep into the exciting details of this whiteboard animation maker!
Overview Of Mango Animate
Since 2003, Mango Animate has been contributing its service and design tools with constant improvement and updates for successful and impactful storytelling. With more than 2.5 million users, they helped 1000 businesses build a strong marketing and storytelling base.
Creative experts and graphic designers can make stunning animated videos and gifs with their range of animation software to fulfill their needs. The Mango Animate's company vision is to kick out boring content and traditional marketing ways and alter it with an efficient and effective solution.
The software company currently launched Mango Animation Maker, Mango Whiteboard Animation Maker, Mango Character Maker, and Mango Text Video Maker.
The Mango Whiteboard Animation Maker, also known as Mango Animate WM, is a downloadable product you can directly acquire from the official website. Let's look at some of its features that its users love!
1. Ready-To-Use Templates
One of the most sought-after features of this software is that it comes with hundreds of ready-to-use templates that help you create a fantastic animation within a few clicks. These templates will make your animated videos look professional, no matter how inexperienced you are. It is as simple as selecting the right template and replacing the default content with your story.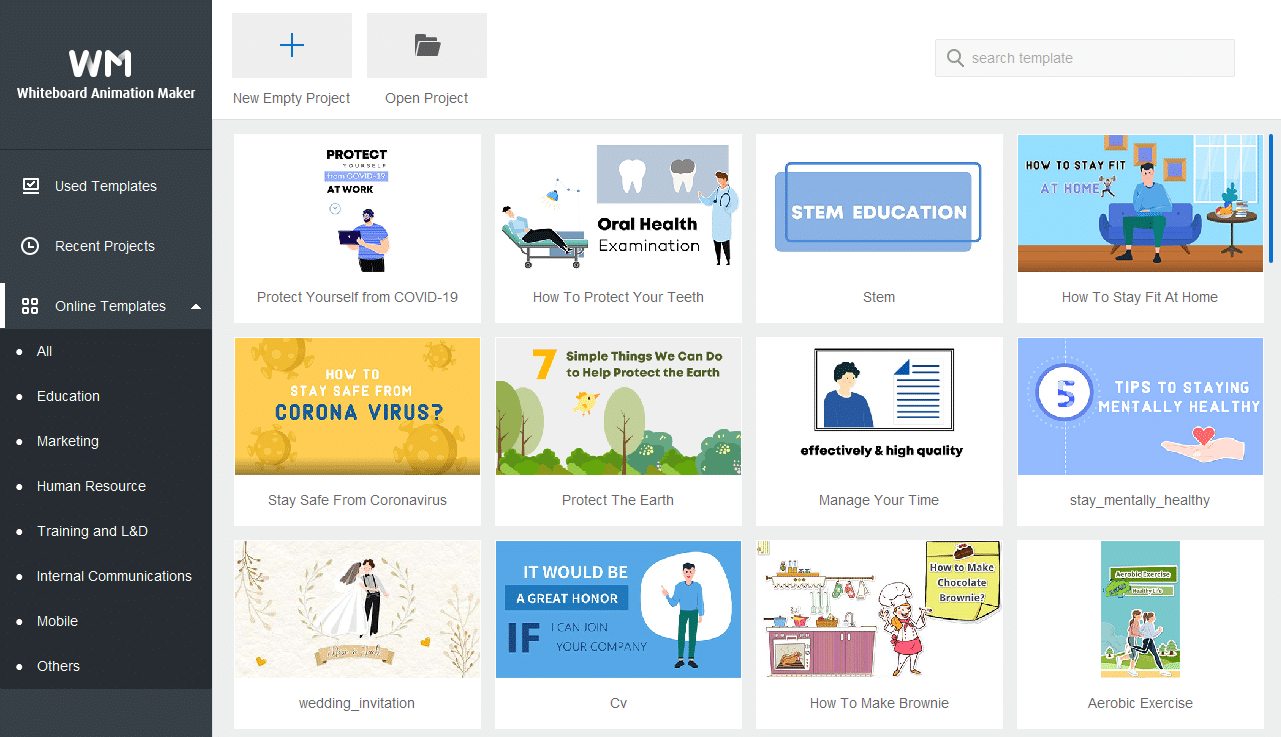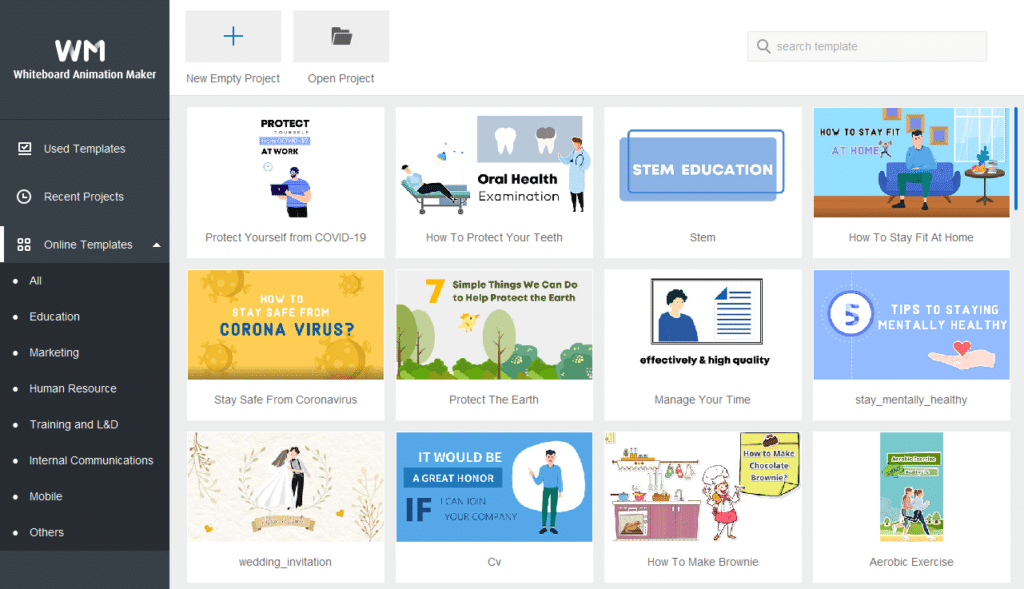 2. Adding Subtitles & Recordings
A creative masterpiece of animation is incomplete without subtitles or voice recordings. It helps explain your videos more precisely and allows you to use voice narrations that comply with your targeted audience. While customizable subtitles will help you put your audience in a position to understand your video content.
A similar option is to record your voice to enhance your videos. You will record your voice as soon as the countdown starts. It allows you to re-record, stop, and pause your voice to record the final draft at your own pace. Another efficient feature that amazes you is that you can edit your voice to make it sound more professional and compelling.
On the other hand, if you want to narrate your animation story with a role such as a doctor, teacher, or worker. This whiteboard animation software will do the job as it offers 40 different roles that look amazing.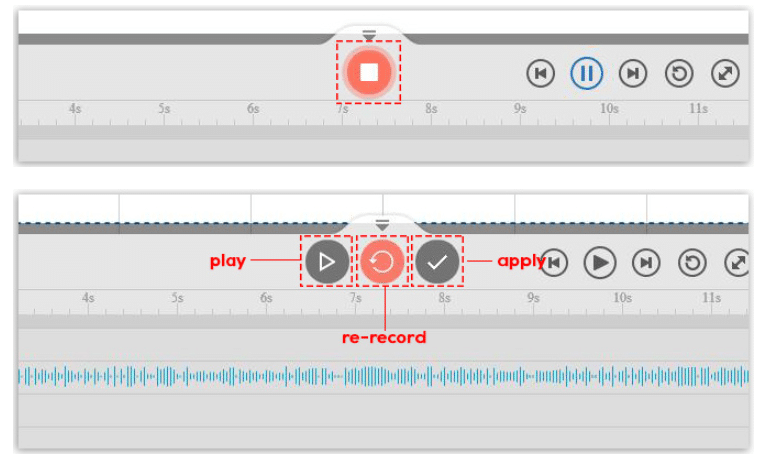 3. Multi-Track Timeline & Animation Effects
Ensuring your video's aspect ratio and tracking sound with animation simultaneously becomes challenging at first. However, this software provides a unique and excellent feature of a multi-track timeline that allows you to animate your video under your control.
This feature lets you see every animation element in real time and customize them as needed. Plus, the animation impacts with the combination of your story narrative create an emotionally impactful on your audience.
On the other hand, making scenic transitions unusually makes a video absurd and confusing, right? But with Mango Animate WM, you can make your transitions smooth as silk. You can opt for transition effects such as flipbook, blind, and hand pull.

What Makes Mango Animate WM So Special?
Here comes a most important and convenient feature of Mango Whiteboard Animation Maker that you will never regret using! That is, you can add hand animation effects to text, images, SVGs, or any object, and it appears to be written/drawn by a real hand.
The unique thing about using these hand effects is that it provides the feeling of animating the video with real human hands, which looks more captivating when narrating a story. Of course, all the hand actions can be customized and add duration in the multi-track timelines, with a simple drag-and-drop method.
Pricing Factor
Mango Animate WM offers a wide range of pricing, which makes it more convenient for everyone to use. The whiteboard software comes in three versions: Free, Premium, and Enterprise. Although the Free version is equally robust to use, it has limits when using the media library and publishing with a watermark. The Premium however is a great deal, only $39 for lifetime usage; $199 for the Enterprise version.
It is currently available for PCs running the Mango Whiteboard Video Maker. The software version 2.0.0 is compatible with Microsoft Windows XP, VISTA, Windows 7, Windows 8, and Windows 10. There are 32-bit and 64-bit versions available.
Pros
100+ Customizable Pre-Built-Templates
Direct Or Indirect Sharing Option
One-Time Payment
Lively Animation Effects For An Emotional Impact
Royalty-Free Media Library
Large Selection Of Hand Types
Powerful Voiceover
Cons
Compatible With Windows Operating System Only
Frequently Asked Questions
1. Do they provide a beginner guide to get started?
Yes. You can find a support guide here on Mango Animate. And YouTube is a solid source to find tutorials too! Plus, Mango Animate provides premium 24/7 technical support for all paid accounts.
2. Is Mango Whiteboard Video Maker free?
It is worth mentioning that every product they offer comes with a free version, which gives you enough sneak-peak to know whether you should opt for them in the long run.
3. Do they offer lively 3D animation?
Currently, this feature is unavailable, but they are making progress in providing 3D characters that make the video more lively.
Final Words
The Mango Animate WM is one of the best whiteboard video makers on the market, now offering compelling features. You will get reliability, easy-to-use access, and super exciting features that allow you to create more impactful animation for your brand.
Create Your Own Whiteboard Animation Easily