With Google Playbooks emerging as the next best alternative to Amazon Kindle, a writer can now achieve maximum exposure via one's account. Thanks to
Google Play
for opening up new avenues, allowing budding authors to reach billions of bookworms all around, finding new fans and publishing more books than ever! However, to harness the power, one has to have a grip over the entire system of uploading content and selling it online. To empower you on the same, this write-up lists down the step-by-step procedure of creating and publishing an e-book on Google Play.
Learn about Flip PDF: A Free PDF to Flipbook Software
Best Desktop Digital Publishing Software for PDF Magazines/Brochures
Step 1: Pen down the story in mind
It all starts with jotting down whatever's coming to your mind and going ahead.
Prepare a 'vomit draft' based on the synopsis
Seek feedback from your friends and acquaintances and edit accordingly
Hire a professional proof-reader or your friend who has a strong hold in story-writing to point out the areas requiring edits.
Step 2: Adjust the book settings
Prior to uploading the file encapsulating your freshly written story, ensure the following book settings have been covered:
Visit https://play.google.com/books/publish/ to sign in to its Partner Centre
Scroll over to the 'Book Catalogue' tab
Click on the 'Add Book' icon
Enter the 10/13-digit number denoting your ISBN identity. However, for those who lack the same, a Google-only identifier would work equally well. To generate the same, click on 'This book doesn't have an ISBN'.
In 'Book Format' select from the drop-down menu either a physical format or a 'Digital' version. It all depends on the identifier, while if unique, demands the latter whereas a figure similar to physical edition requires the author to go with the physical format.
From the list of multiple templates, go for the one in the default settings to apply it to your e-book.
Once done, press on the 'Create' icon
Fill in the necessary information, starting from bibliographic information (denoted by contributor, format and title) to specifying the price as given on the 'Prices' tab. However, don't forget to upload all the necessary files by clicking on the 'Content' tab.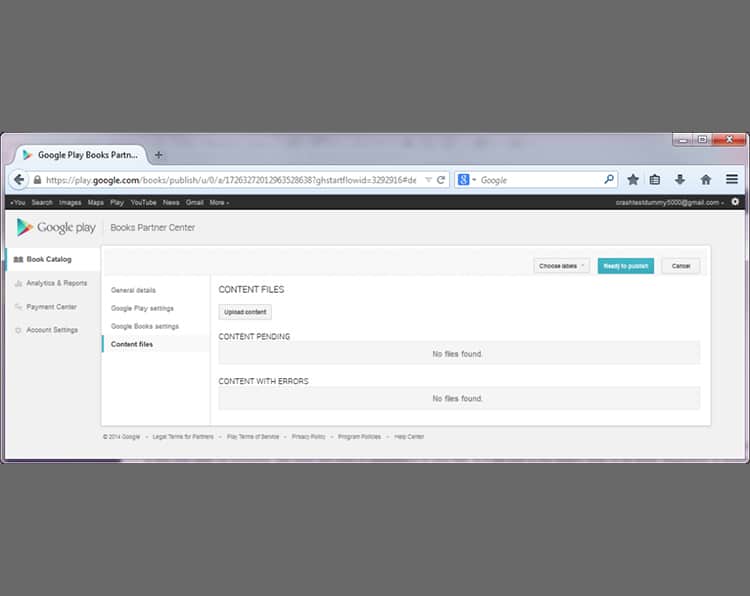 Step 3: Upload your e-book along with the cover files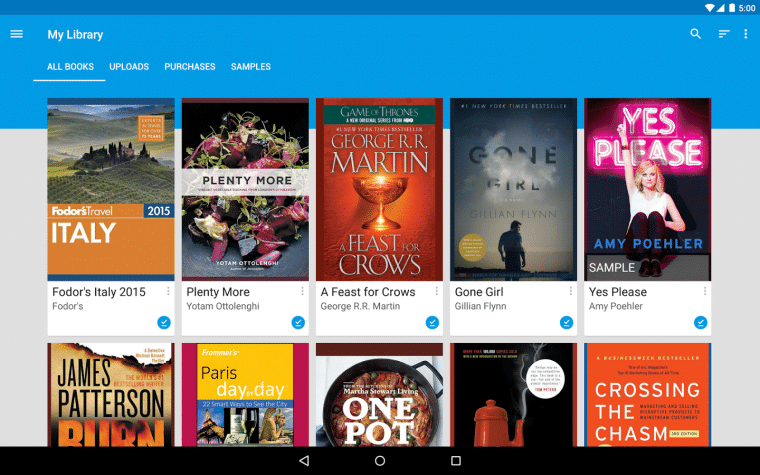 On ticking off the initial settings from your to-do list, you shall be redirected to the 'Content' tab. Here's what's expected from you:
Move over to the 'Content' tab, and upload your e-book by clicking on the 'Upload Content' button
'Choose files' would let you select one or multiple files of less than 2GB each.
Step 4: Publish it
Now comes the most thrilling part. If you have reached this stage, you are just a few steps away from fulfilling your dreams of self-publishing your first novel on Google Play.
Scroll over to the 'Publish' tab and click on the 'Ready To Publish' icon appearing in the top-right corner
Opt for 'Publish to Google Play and Google Books' / 'Activate and enable for Google Play'
Rejoice because your e-book has successfully been published!
Wait for a day or two to watch it available on Google Play.
Conclusion
Best Desktop PDF Flipbook Software for Publishers
Going global through Google Play is now very much feasible without relying on professionals for support chiefly for creating and
publishing an ebook
. However, if you are seeking something thrilling, which would modernise media and shoot up views on your created content then Flip PDF Professional, a brainchild of Flip Builder would do the magic.