In design, seeking inspiration is often the first step toward creating captivating and innovative visual content. When it comes to showcasing products and services, product catalogue examples serve as invaluable sources of inspiration. These meticulously crafted catalogues provide a glimpse into the art of effective presentation and offer a wealth of ideas for designers and marketers looking to leave a lasting impression. In this article, we'll explore eight inspiring product catalogue examples demonstrating the power of creative design, layout, and storytelling, inspiring you to elevate your catalogue designs to new heights.
Revolutionize Your Catalog Design – Flip PDF Plus Pro
Flip PDF Plus Pro is the ultimate solution for modern businesses and designers seeking to create visually stunning and interactive product catalogues. This innovative software takes the traditional concept of a catalog and elevates it to a whole new level. With its user-friendly interface and powerful features, Flip PDF Plus Pro empowers you to transform static product listings into engaging, page-flipping digital catalogues that captivate your audience.
Rich Multimedia Integration: You can easily embed multimedia elements like videos, audio, and interactive links into your catalogues to enhance engagement and convey information effectively.
Customization: The software offers extensive customization options, enabling you to tailor the design, layout, and overall appearance of your catalogues to match your brand identity.
Mobile-Friendly: Flip PDF Plus Pro ensures that your catalogues are responsive and mobile-friendly, ensuring they look great and function smoothly on various devices.
Analytics and Tracking: You can gain valuable insights into viewer behavior and engagement through built-in analytics, allowing you to refine your catalogue strategy.
Easy Distribution: Share your catalogues effortlessly via email, social media, or embed them on your website, expanding your reach to a broader audience.
It boasts an elegant design with a timeless ivory color palette. Its clean and user-friendly layout provides an ideal canvas for showcasing products effectively. With well-structured content placement, it offers ample space for descriptions and images. This example ensures a visually stunning presentation on any device, making it an excellent choice for businesses seeking a stylish and functional catalog design.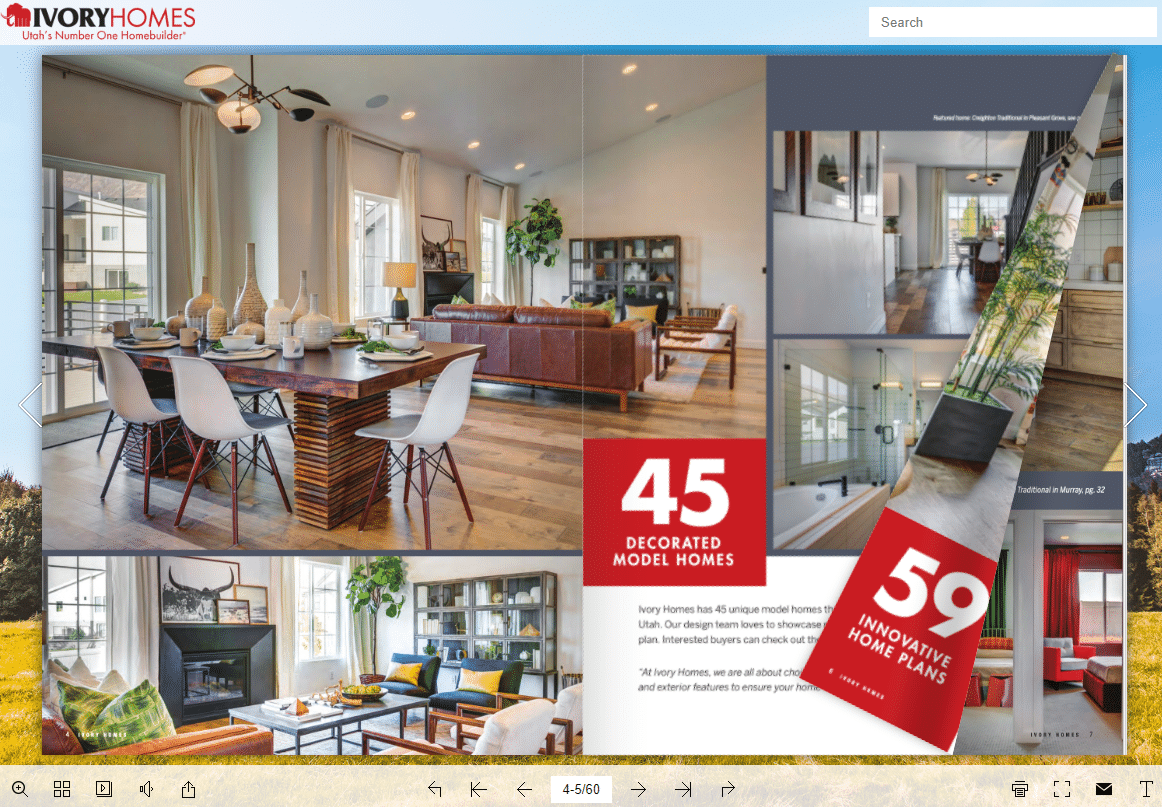 It is a feast for the eyes, boasting a visually stunning design instantly captures attention. Its color scheme, featuring warm and inviting shades, complements the culinary theme perfectly, invoking a sense of home and comfort. The impeccably structured layout offers an intuitive browsing experience with products thoughtfully organized for easy exploration. High-quality imagery and concise yet informative content make this catalogue ideal for showcasing kitchenware.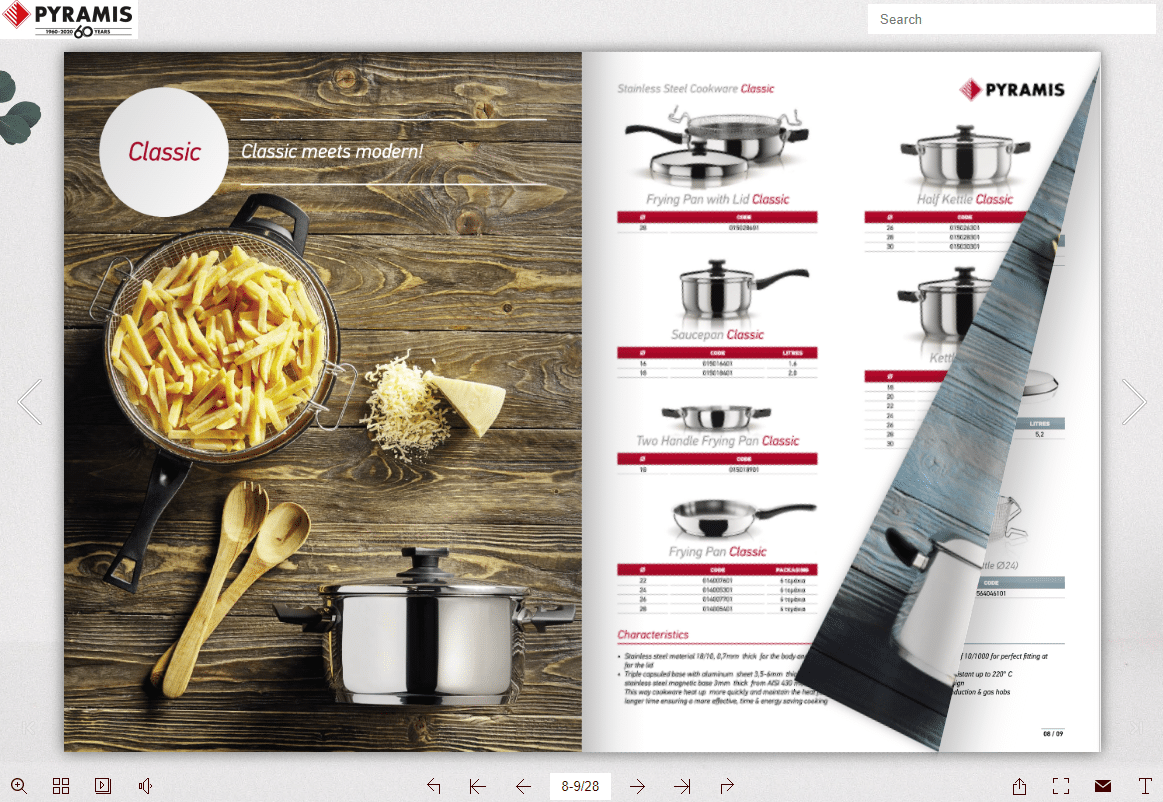 Its vibrant and inviting design immediately grabs your attention, setting the tone for a visually stimulating experience. The color palette, layout, and content are thoughtfully crafted, making it an excellent source of inspiration for crafting engaging and informative catalogues. Whether you're in the business of retail events or want to create an eye-catching catalogue, this example is a shining example of effective design and user-friendly functionality.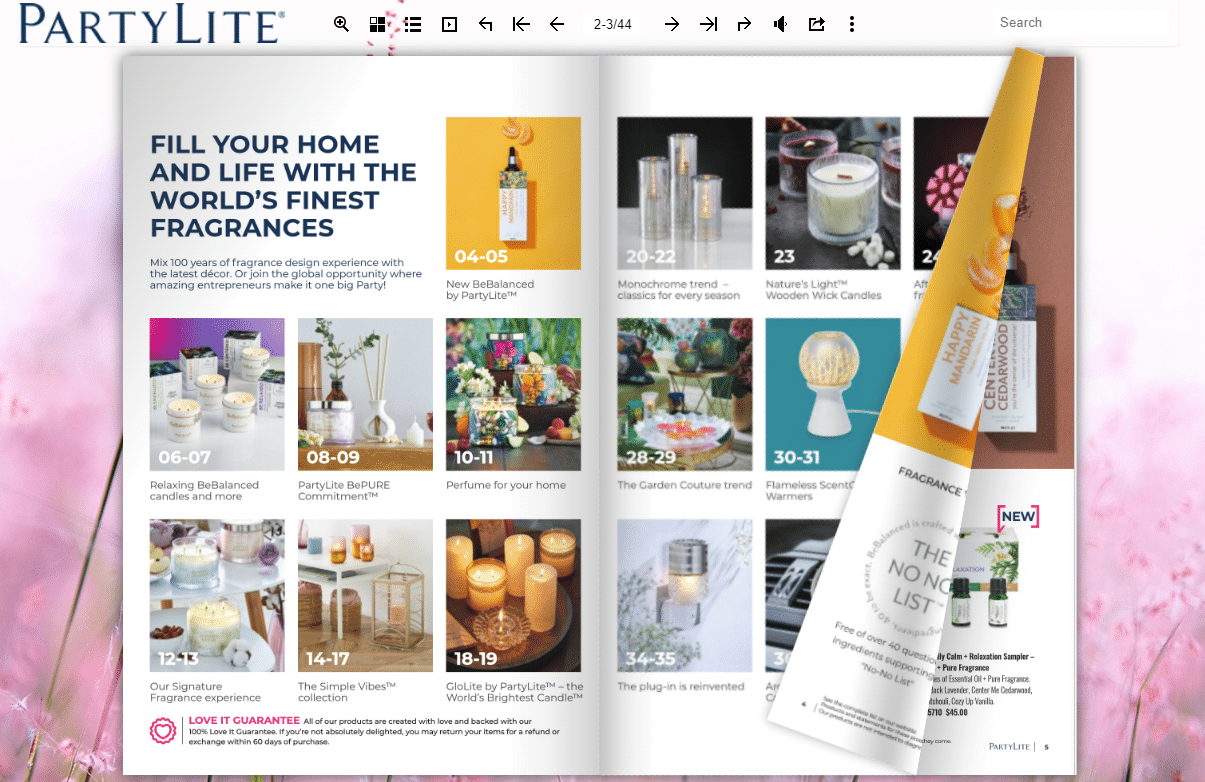 The Wilkhahn catalog example is a testament to exceptional catalogue design. Its clean and contemporary aesthetics immediately draw you in, showcasing a harmonious fusion of style and functionality. The color palette, layout, and content organization are impeccably executed, making it a prime source of inspiration for creating impactful catalogues.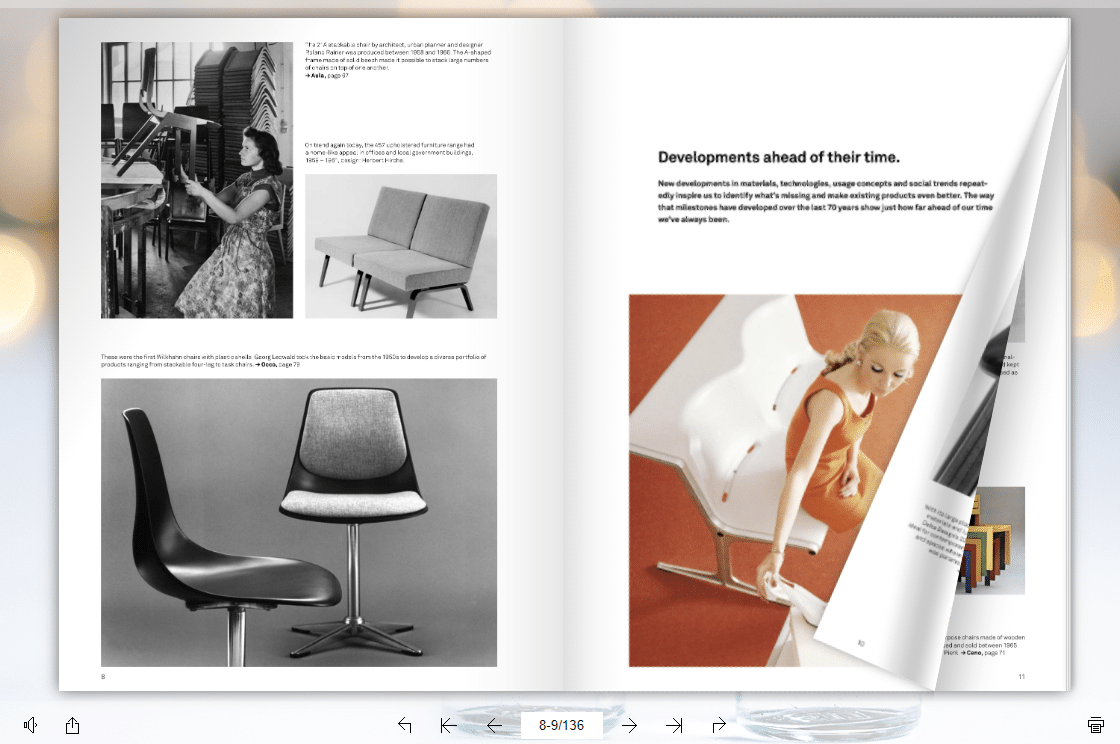 Its dynamic design transports you to the heart of the snowy mountains, instantly evoking a sense of adventure. The layout, color scheme, and content arrangement are impeccably crafted, providing a blueprint for creating exciting catalogues. This example engages and captures the essence of winter sports, making it the perfect starting point for designing standout catalogues that resonate with adrenaline seekers.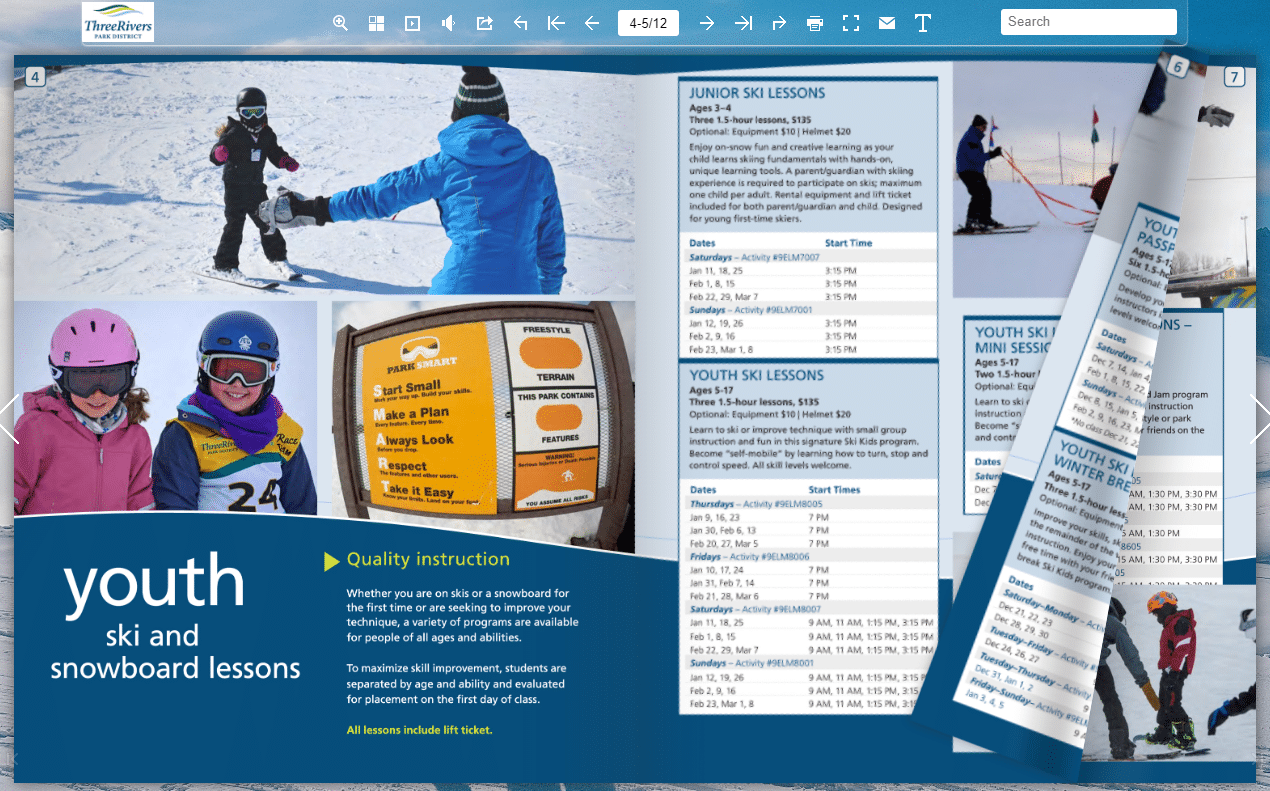 It is a masterclass in contemporary elegance, featuring a sleek, minimalist design that highlights your furniture offerings effortlessly. The color palette, layout, and content organization are meticulously designed, making it a prime source of inspiration for creating striking catalogues. With interactive elements and smooth navigation, this template engages and showcases your furniture collection with sophistication.
This example is a true gem, offering a blend of style and functionality perfect for showcasing your products or services. Its versatile design, vibrant color scheme, and well-organized layout make it an ideal source of inspiration for creating impactful catalogues. With editable features and professional typography, it captures attention and elevates your brand image.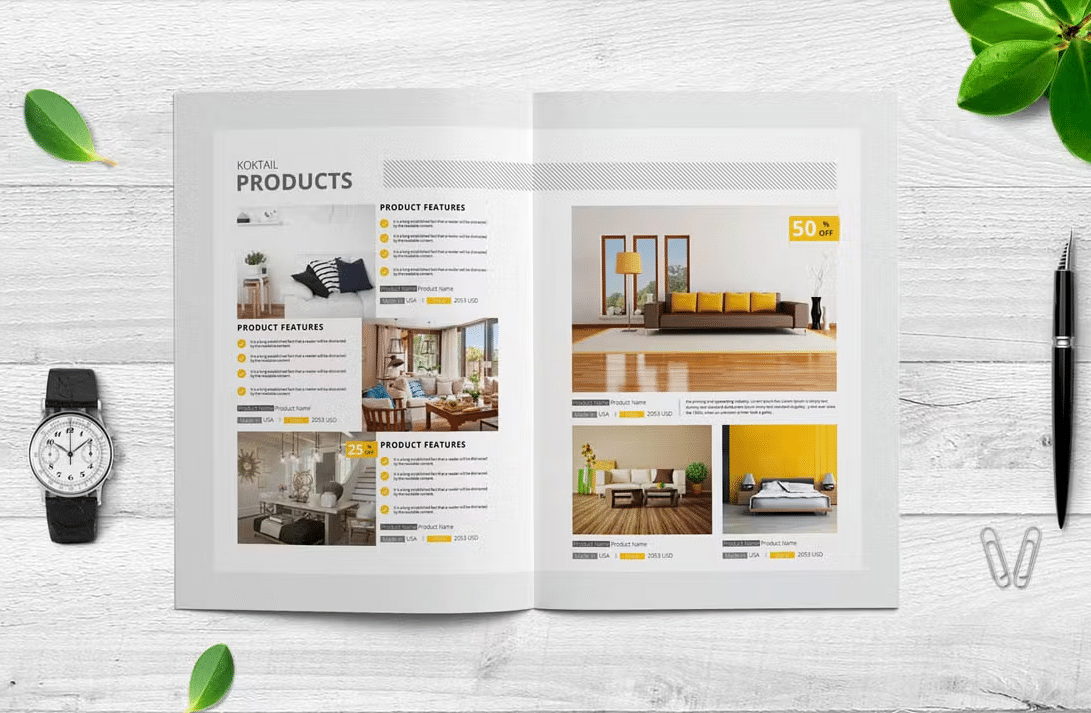 Its design perfectly balances vibrant and motivational, setting the stage for a dynamic fitness experience. The color palette, layout, and content organization are expertly crafted, offering a fantastic source of ideas for crafting engaging catalogues. Whether you're in the fitness industry or wish to inspire others on their wellness journey, this example is a dynamic showcase of effective design and user-friendly functionality.
Conclusion
In the design world, inspiration is the fuel that propels creativity, and these eight product catalogue examples have certainly ignited the spark. Each of these catalogues represents a unique blend of creativity, innovation, and thoughtful design. Remember, the art of catalog design goes beyond aesthetics; it's about creating an immersive experience for your audience. So, let these inspiring examples guide you as you embark on your journey to craft product catalogues that captivate, inform, and leave a lasting impression on your customers.
Convert Your PDF to A Flipbook Easily