Capturing life's precious moments through photographs has always been challenging, and with the correct photo album design software, you can turn those memories into stunning visual narratives. Whether you're commemorating a wedding, a vacation, or a family reunion, choosing the right software can make all the difference. In this guide, we'll explore eight must-try options for photo album design software that will help you transform your digital images into beautiful, professionally designed albums that will be cherished for years.
Flip PDF Plus Pro is a versatile and powerful photo album design software that brings your creativity to life. With Flip PDF Plus Pro, you can effortlessly transform your collection of digital photos into captivating and interactive photo albums. This user-friendly software offers various customization options, allowing you to design albums that genuinely reflect your unique style and vision. From elegant wedding albums to fun-filled vacation memories, Flip PDF Plus Pro empowers you to create visually stunning and engaging digital albums that can be easily shared with friends and family. Whether you're a professional photographer or simply looking to preserve your cherished moments creatively, Flip PDF Plus Pro is your go-to solution for crafting unforgettable photo albums.
Pixellu offers a comprehensive and user-friendly solution for photographers, designers, and creative enthusiasts. With Pixellu, crafting stunning photo albums becomes an effortless journey. This innovative software combines powerful features with an intuitive interface, making it a top choice for professionals and hobbyists seeking to transform their photographs into captivating visual stories. Whether designing wedding albums, family keepsakes, or professional portfolios, Pixellu's advanced tools and templates empower you to create beautifully customized photo albums that leave a lasting impression.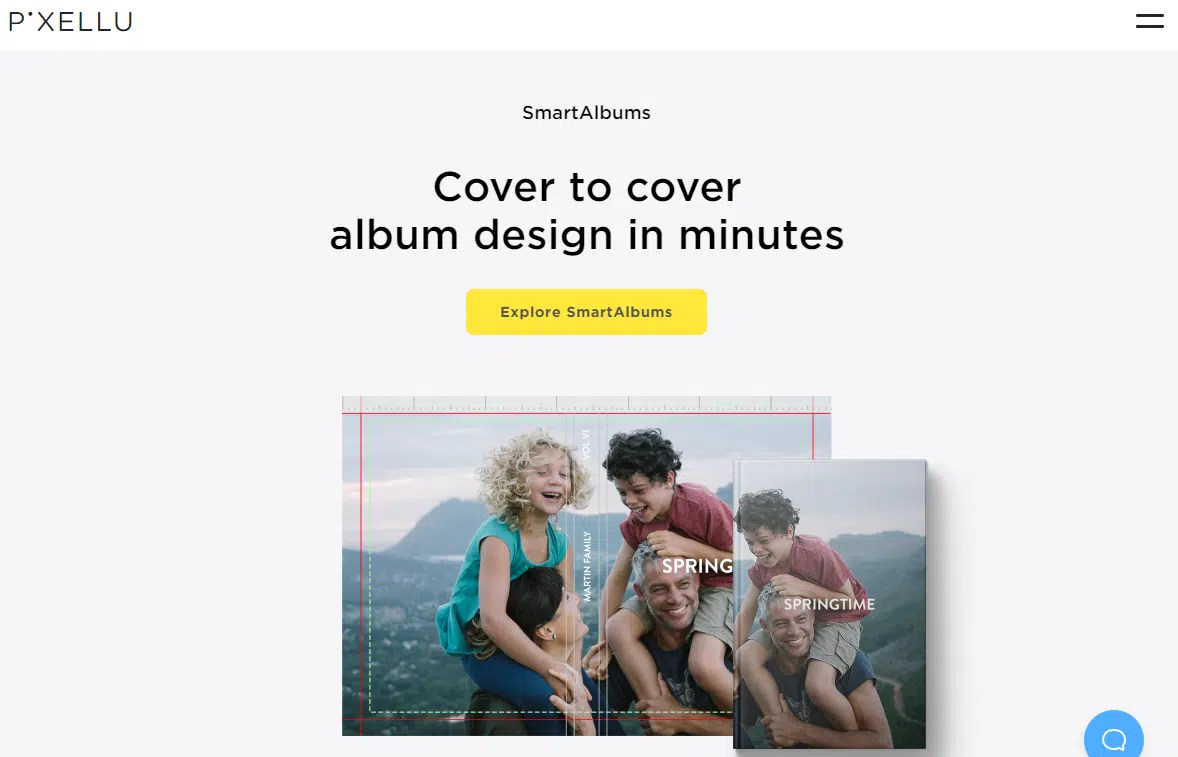 Printique, formerly known as AdoramaPix, is a name synonymous with quality and craftsmanship in the realm of photo album design software. For those who demand nothing but the best for their cherished memories, Printique stands as an unwavering choice. This software exudes an aura of sophistication and attention to detail, allowing you to transform your photographs into tangible masterpieces that tell your unique story. Whether you're an amateur photographer or a seasoned pro, Printique's commitment to excellence shines through in its exquisite materials and impeccable printing. When you choose Printique, you're not just creating photo albums; you're crafting timeless keepsakes that embody the essence of your most treasured moments.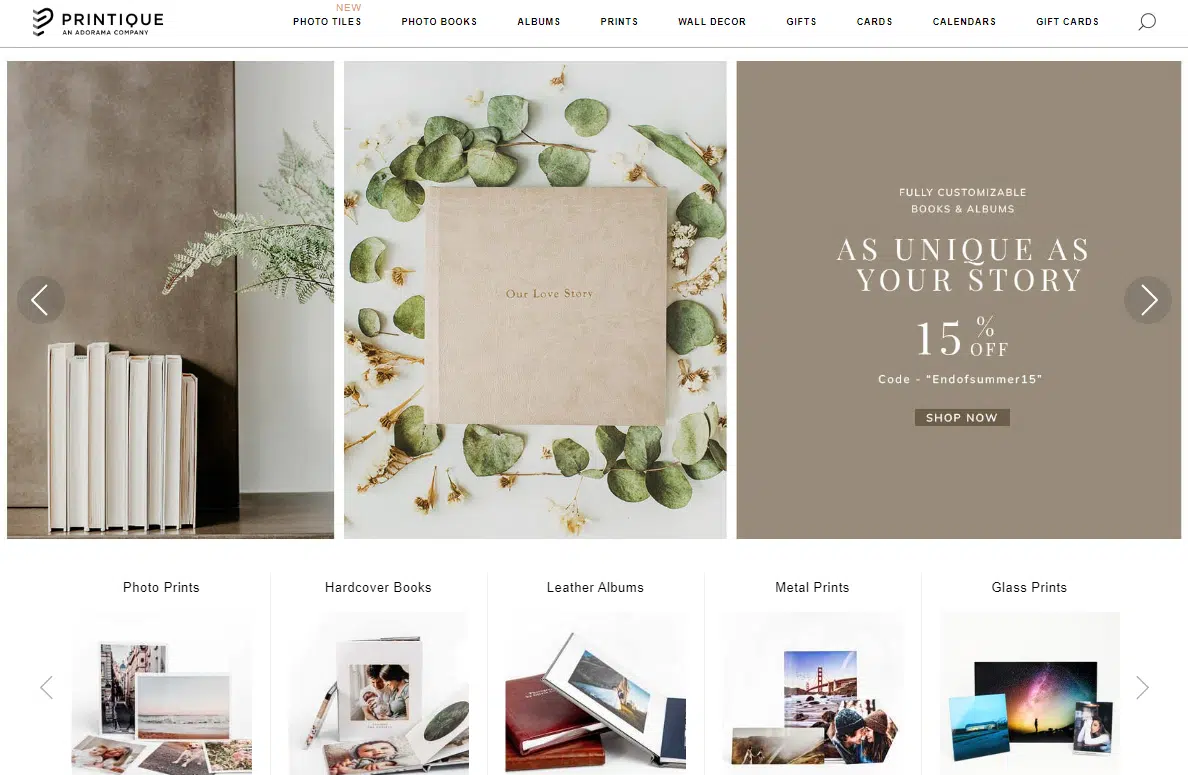 FlipHTML5 is a digital publishing platform that, while not primarily a dedicated photo album design software, offers the tools and capabilities to create visually engaging digital photo albums. Users can import images, incorporate multimedia elements, and apply custom designs to create interactive and visually appealing albums. It's a versatile option for those looking to design photo albums with a unique digital twist, making it suitable for photographers, creatives, and individuals seeking to showcase their visual memories in an engaging online format.
Fotor is a dynamic and user-friendly photobook design software catering to amateur photographers and creative professionals. With its robust photo editing suite and design tools, Fotor empowers users to bring their visions to life. Whether you want to enhance your photos, create stunning visual content, or design captivating graphics, Fotor offers a versatile and accessible solution. Its intuitive interface makes it easy to transform ordinary images into extraordinary works of art, and its extensive library of templates and effects ensures that your creativity knows no bounds. Whether crafting social media graphics, retouching portraits, or designing eye-catching marketing materials, Fotor is your go-to partner for all things visual.
Blurb is a renowned platform that has redefined how people bring their stories and memories to life in print. With Blurb, you have the power to design and publish your high-quality photo books, magazines, and more. Whether you're a photographer, author, or simply someone with a passion for storytelling, Blurb provides the tools and resources to turn your digital photos and words into professionally printed works of art. With a wide array of customization options, paper types, and sizes, Blurb is the ideal platform for creating one-of-a-kind keepsakes, portfolios, and mementos that capture the essence of your unique experiences.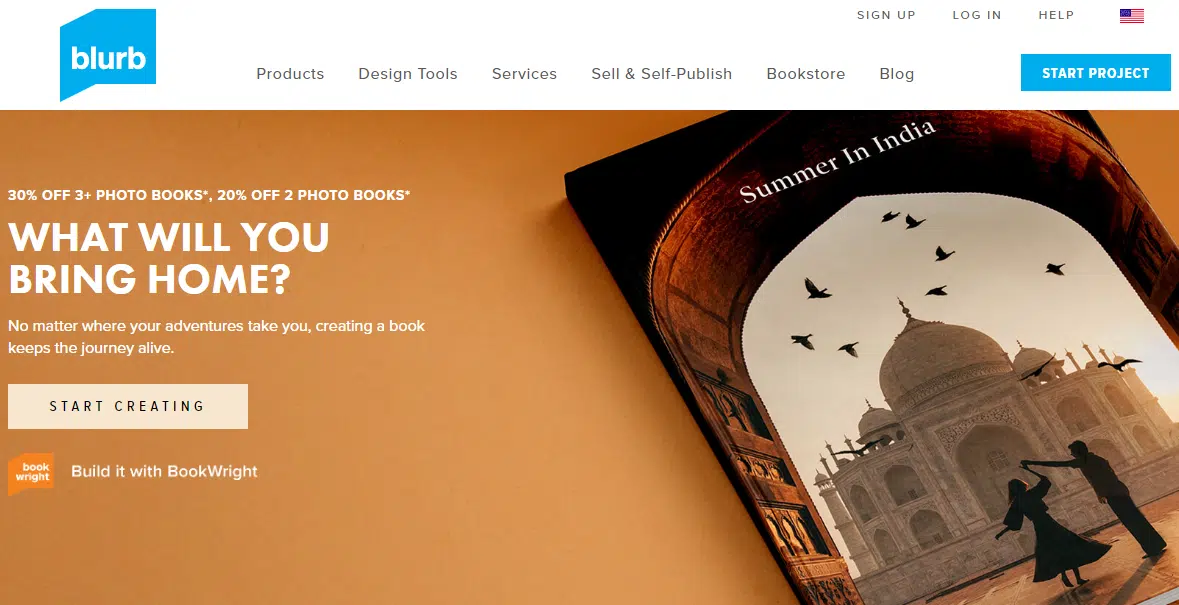 Shutterfly is a household name in personalized photo products, renowned for transforming cherished memories into tangible treasures. With Shutterfly, you can design and craft various custom photo gifts, from elegant photo books and vibrant prints to personalized home decor and imaginative stationery. Whether you're commemorating special occasions, celebrating milestones, or simply looking to turn your photos into unique keepsakes, Shutterfly's intuitive interface and a vast array of design options make it a go-to choice for those seeking to infuse their personal touch into every creation. For individuals and families alike, Shutterfly is the trusted partner in preserving and sharing the moments that matter most.
Picaboo is a creative haven for those seeking to transform their digital memories into beautifully crafted photo books, cards, calendars, and more. With Picaboo, you can effortlessly design and customize your unique photo products, each telling a story that's uniquely yours. Whether you're commemorating a special occasion, sharing family milestones, or expressing your artistic flair, Picaboo offers a user-friendly platform with a wide range of design options to bring your vision to life. From exquisite photo books to personalized stationery, Picaboo empowers you to turn your photos into cherished keepsakes that capture the essence of your most treasured moments.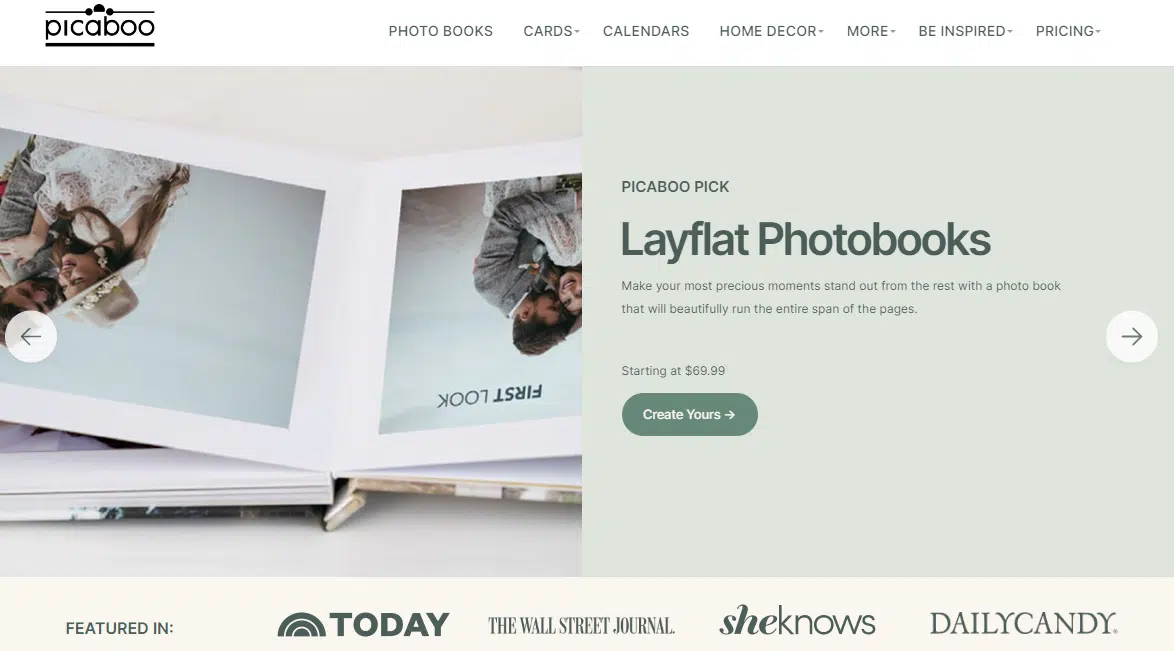 Summary
In conclusion, these eight photo album design software offer many features and capabilities to help you create stunning visual memories. Whether you're a professional photographer looking to showcase your portfolio or a hobbyist preserving cherished moments, there's a tool on this list for you. Explore the various options, experiment with templates and layouts, and let your creativity flow. With the right software, you can turn your photos into beautiful, tangible keepsakes that will be treasured for years. So, start designing your photo albums today and relive your special moments in a visually captivating way.
Convert Your PDF to A Flipbook Easily