In today's digital landscape, finding the perfect PDF-sharing site to effortlessly host, share, and showcase your important documents has become essential. Whether you're a professional seeking a platform to share industry reports or a student sharing research papers, the right PDF hosting site can significantly streamline your document-sharing process. This article delves into the top 8 PDF hosting sites that excel in online PDF sharing and presentation, providing you with a comprehensive overview of each platform's features and benefits.
Flip PDF Plus Pro is a dynamic PDF-sharing site designed to elevate your online PDF-sharing and showcase experience. With its innovative features, Flip PDF Plus Pro transforms traditional PDFs into engaging and interactive digital flipbooks, offering a captivating way to showcase your content online. This platform not only allows seamless sharing of PDFs but also adds an extra layer of interactivity, making your documents come to life with page-flipping animations, multimedia integration, and customizable design. Whether you're a marketer aiming to create immersive product catalogs or an educator seeking to elevate your teaching materials, Flip PDF Plus Pro offers a unique solution that seamlessly blends the worlds of sharing and showcasing.
Calameo, a frontrunner in the realm of digital publishing, redefines the way we share and interact with PDF documents online. As a sophisticated platform, Calameo enables users to effortlessly convert their static PDFs into captivating flipbooks that come to life with realistic page-turning effects. Whether you're an entrepreneur aiming to present your business proposals in an engaging format or a creative professional looking to showcase your portfolio, Calameo provides an intuitive and visually appealing solution. With its user-friendly interface and a range of customization options, Calameo empowers individuals and businesses alike to transform their PDFs into interactive experiences that leave a lasting impact on their audience.
Yumpu emerges as a dynamic and user-friendly PDF hosting site that opens up a world of possibilities for digital document sharing. With Yumpu, your PDFs are no longer confined to static files but transform into interactive online magazines. Seamlessly merging the realms of traditional documents and modern digital media, Yumpu empowers individuals and businesses to captivate their audience with engaging flipbooks. Through its innovative platform, Yumpu offers a streamlined process to upload, share, and showcase your PDFs, making them easily accessible to a wide range of readers. Whether you're a content creator, marketer, or educator, Yumpu's intuitive features and stylish presentation ensure that your PDFs not only get noticed but also leave a lasting impression.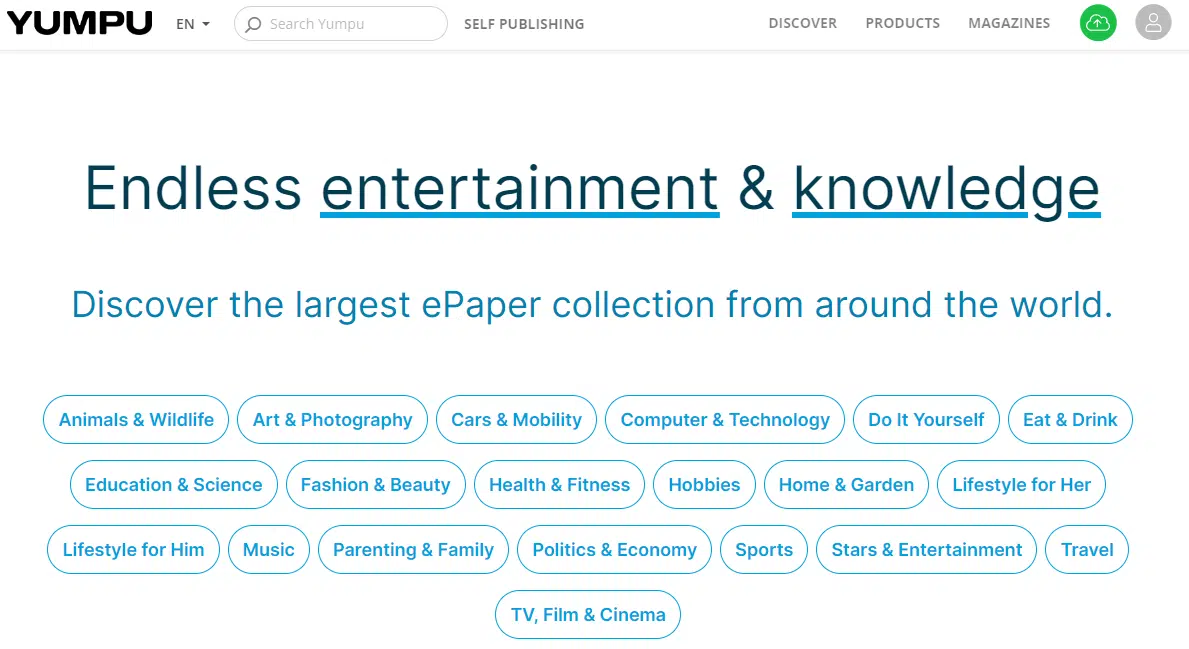 DocDroid emerges as a reliable and efficient PDF-sharing site designed to simplify the process of uploading, sharing, and accessing PDF documents online. With its user-friendly interface, DocDroid allows users to effortlessly upload their PDFs and generate shareable links, making it an ideal choice for professionals, students, and individuals seeking a hassle-free platform for document sharing. By providing a straightforward way to share PDFs without the need for complex sign-ups or subscriptions, DocDroid ensures that your important files can be easily distributed and accessed by collaborators, clients, or friends. Whether you're collaborating on a project or simply sharing information, DocDroid streamlines the sharing process while maintaining the integrity of your documents.
FlipHTML5 is an innovative platform for sharing PDFs that revolutionizes how documents are presented online. With FlipHTML5, your static PDFs are transformed into captivating flipbooks, adding a dynamic and interactive element to your content. Whether you're a business professional aiming to create attention-grabbing brochures, an educator looking to engage students with interactive textbooks, or an artist showcasing your portfolio, FlipHTML5 offers a seamless solution. Its user-friendly interface, customizable design options, and lifelike page-turning effects make navigating through your content an immersive experience. If you're searching for a way to make your PDFs more engaging and memorable, FlipHTML5 is your go-to platform for creating impactful digital publications.
Zoho Docs is a comprehensive online document management and collaboration platform designed to streamline your document sharing and storage needs. With Zoho Docs, you can effortlessly upload, share, and collaborate on PDFs and various other file formats in real time. Whether you're working on a team project or sharing important documents with clients, Zoho Docs offers a secure and user-friendly interface that enhances productivity. With features like version control, document commenting, and integration with other Zoho applications, Zoho Docs provides a robust ecosystem for efficient document management. Say goodbye to email attachments and welcome a smarter way to share and collaborate with Zoho Docs.
Publitas is a dynamic platform that redefines the way you share and experience PDFs online. With Publitas, your static documents take on a new life as interactive and visually engaging flipbooks. Seamlessly combining the functionality of traditional PDFs with the allure of captivating digital publications, Publitas offers an innovative solution for businesses and individuals alike. Whether you're a brand looking to create immersive product catalogs, a content creator sharing engaging e-magazines, or a curator showcasing captivating portfolios, Publitas provides a sophisticated yet user-friendly platform. Effortlessly customize the design, enhance the experience with multimedia elements, and gather insights on reader engagement. With Publitas, you'll transform the ordinary into the extraordinary, leaving a lasting impression on your audience.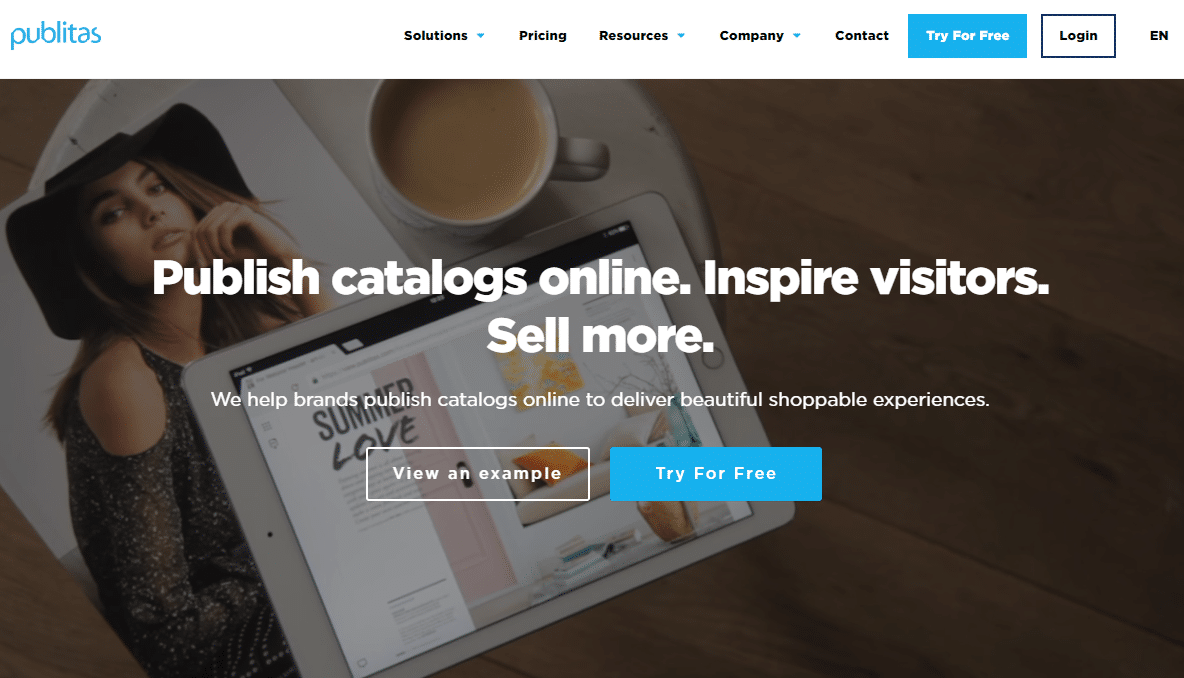 Enter the world of Joomag, a dynamic platform that takes online PDF sharing and showcasing to the next level. Joomag offers a comprehensive suite of tools to seamlessly transform your static PDFs into immersive digital experiences. The platform's user-friendly interface empowers you to create rich multimedia experiences by embedding videos, audio clips, and interactive elements within your PDFs. With features like real-time collaboration, analytics, and customizable design, Joomag not only simplifies sharing but also elevates the impact of your content, making it an essential tool for those who seek innovation in digital document presentation.
Box is a sophisticated cloud-based platform that transforms the way you manage and share PDF documents. Box offers a secure and efficient solution for individuals and businesses to store, collaborate, and showcase their files online. With its user-friendly interface and robust features, Box allows you to upload, organize, and share PDFs seamlessly. Whether you're collaborating on a project, sharing resources with a team, or presenting documents to clients, Box provides a centralized hub for effortless document management. With features like version history, real-time collaboration, and advanced security measures, Box ensures that your PDFs are not only accessible but also protected throughout their lifecycle.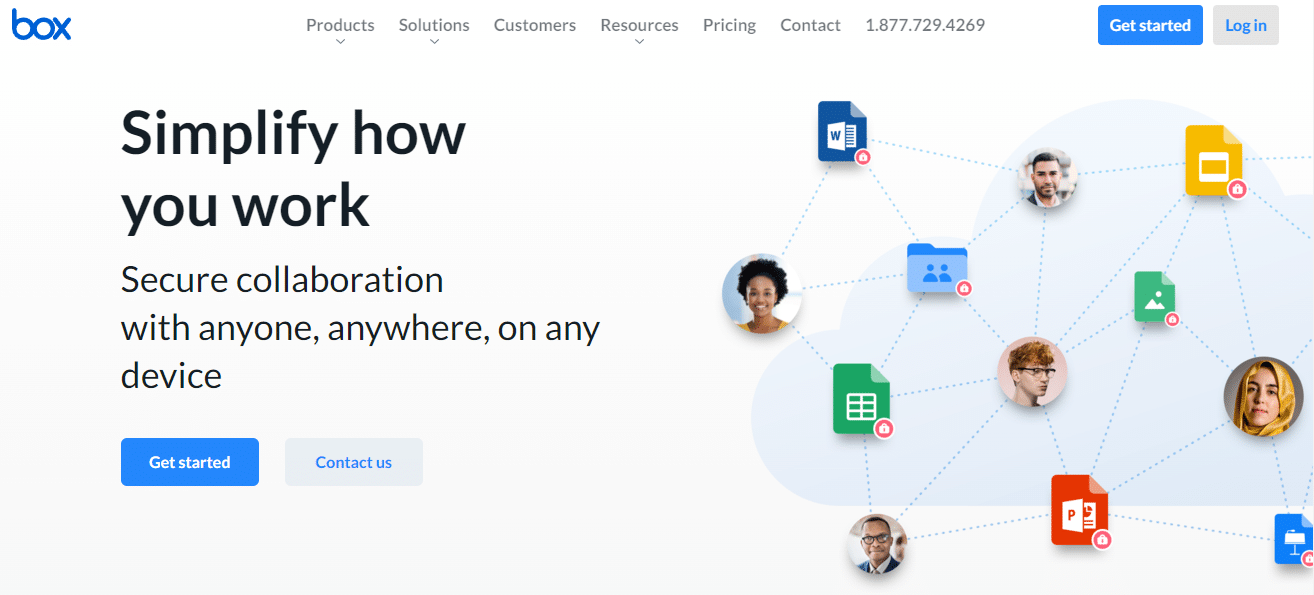 Wrap-up
In the realm of digital communication, the ability to seamlessly share and present PDF documents has become an indispensable asset. The platforms mentioned above, each with its unique strengths and features, offer a diverse array of solutions for online PDF sharing and showcasing. From the immersive flipbooks of Flip PDF Plus Pro to the streamlined collaboration of Zoho Docs, these sites cater to various needs, whether you're a professional, educator, artist, or entrepreneur. With this comprehensive guide to the top 9 PDF hosting sites, you're empowered to choose the platform that aligns perfectly with your objectives. Embrace the power of these tools and unlock new dimensions in the world of digital document sharing and presentation.
Convert Your PDF to A Flipbook Easily