In the ever-evolving world of fashion and design, a well-crafted lookbook can serve as a powerful visual tool to showcase style, trends, and products. Whether you're a fashion aficionado, a brand enthusiast, or a marketing professional, harnessing the right lookbook creator apps can transform your vision into a professional masterpiece. In this article, we'll explore eight exceptional lookbook apps that will empower you to design your lookbook like a seasoned pro. These user-friendly platforms offer a seamless blend of creativity and functionality, making the process of crafting captivating lookbooks an art form anyone can master.
Flip PDF Plus Pro is not just any lookbook app; it's a game-changer in visual storytelling. With its user-friendly interface and powerful features, Flip PDF Plus Pro empowers you to create stunning lookbooks easily. Whether you're a fashion designer aiming to showcase your latest collection or a business owner wanting to display your products unforgettably, this versatile app has you covered. Its intuitive design tools, customizable templates, and seamless multimedia integration ensure that your lookbooks impress and engage your audience like never before. Flip PDF Plus Pro transforms the art of lookbook creation, making it the go-to choice for anyone who aspires to present their ideas and products with style and professionalism.
Foleon is the ultimate solution for those seeking a versatile and dynamic lookbook app. Designed to help you bring your stories to life, Foleon goes beyond traditional static lookbooks. It empowers you to create immersive, interactive experiences that engage your audience in a way that static PDFs or print materials cannot match. With Foleon, you can seamlessly combine striking visuals, compelling text, videos, animations, and other interactive elements into your lookbook, giving your audience an unforgettable browsing experience. Whether you're a fashion designer, a marketing professional, or anyone looking to make a lasting impression, Foleon's intuitive platform will help you showcase your ideas and products like a pro, ensuring your lookbook stands out in today's competitive landscape.
It is a powerful and user-friendly Lookbook Creator that empowers you to quickly bring your ideas to life. Whether you're an aspiring fashion designer, an art curator, or a marketing professional, PubHTML5 provides the tools you need to create stunning lookbooks that resonate with your audience. With its intuitive interface and a wealth of customizable templates and features, PubHTML5 ensures that your lookbooks are visually captivating and easy to produce. Whether showcasing your latest collection, promoting products, or presenting creative concepts, PubHTML5 is the go-to solution for crafting professional and engaging lookbooks that leave a lasting impression.
Figma is a versatile and highly collaborative design tool that extends its functionality beyond traditional graphic design to cater to various creative projects, including creating stunning lookbooks. With its web-based platform, Figma allows teams and individuals to work together in real-time, making it an ideal choice for creating and collaborating on lookbooks. Its intuitive interface simplifies the design process, offering a wide range of design tools, vector editing capabilities, and access to an extensive library of design assets. Whether you're a seasoned designer or a novice, Figma empowers you to seamlessly bring your fashion and style visions to life. With Figma, you can easily design, prototype, and iterate on your lookbook designs, ensuring that every page reflects your unique aesthetic and fashion sensibilities.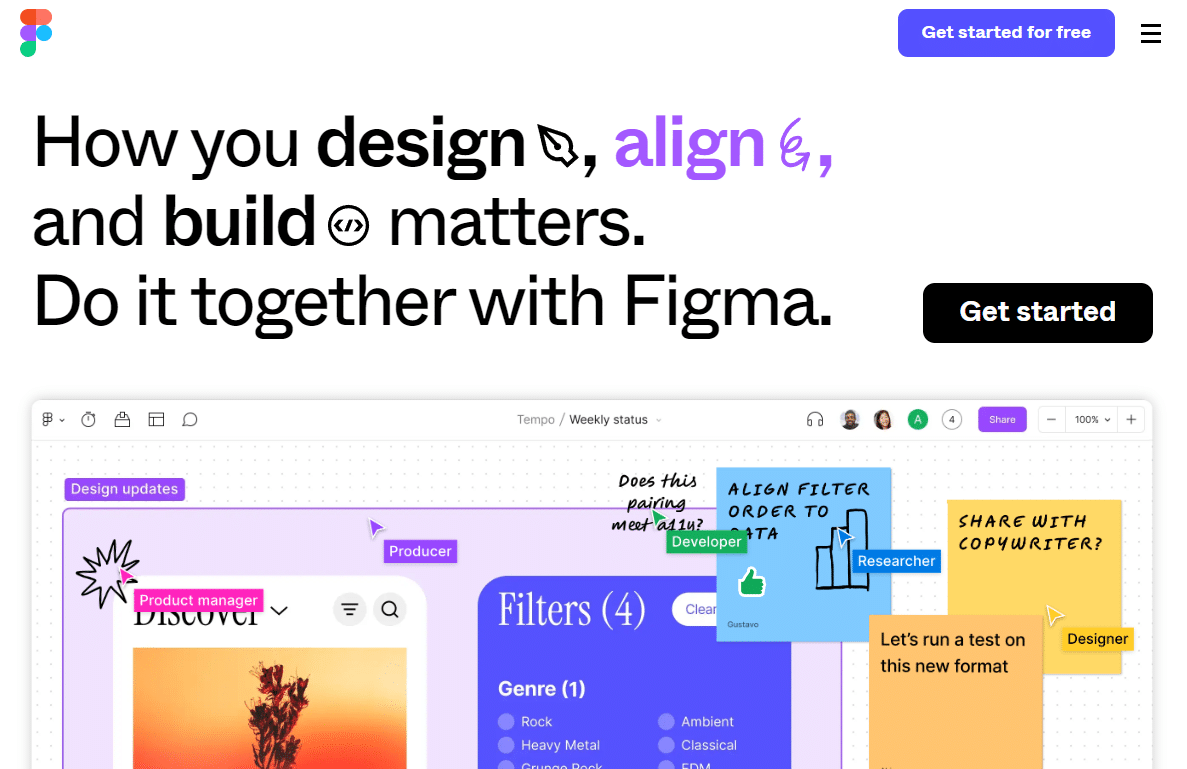 Blurb is the ultimate lookbook creator, empowering creators, photographers, artists, and businesses to craft visually stunning and professionally designed lookbooks. With Blurb's easy-to-use platform, you can quickly turn your creative vision into a reality. Whether you're showcasing your latest fashion collection, presenting a portfolio of your photography, or creating a product catalog that impresses clients, Blurb provides a versatile and user-friendly interface and a wide range of customization options to ensure your lookbook perfectly aligns with your brand and style. Elevate your storytelling and presentation with Blurb, and create lookbooks that leave a lasting impact on your audience.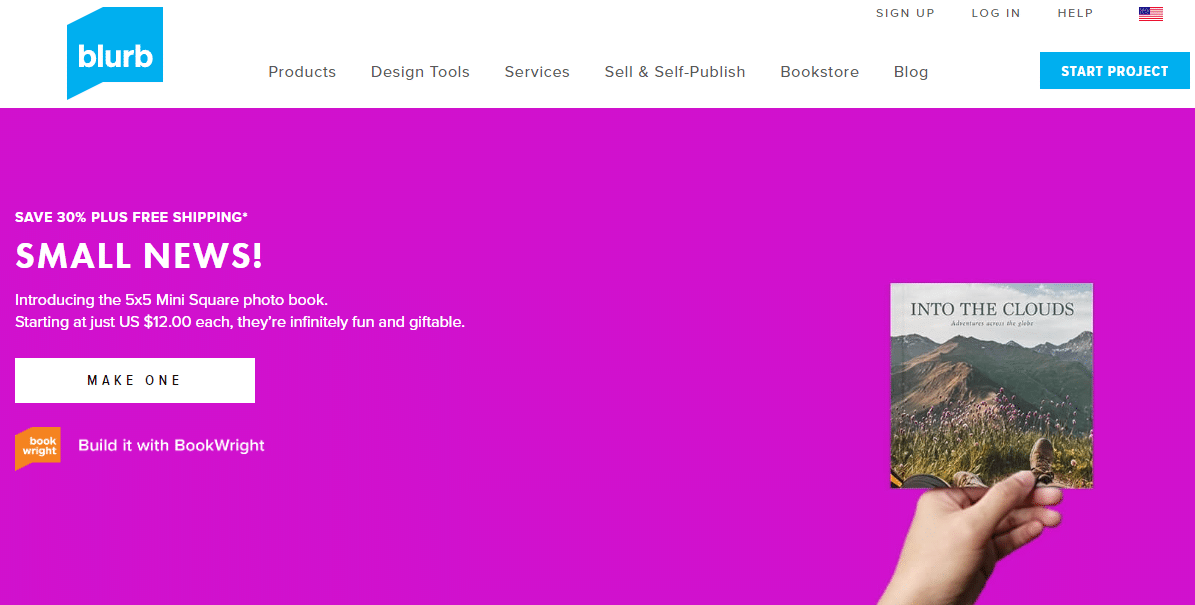 VistaCreate is an exceptional online design tool that empowers individuals and businesses to create stunning lookbooks with unparalleled creativity and ease effortlessly. With its user-friendly interface and a vast library of professionally designed templates, VistaCreate transforms the art of crafting captivating lookbooks into a seamless experience. Whether you're in the fashion industry, promoting a lifestyle brand, or simply looking to showcase your products or ideas visually engagingly, VistaCreate provides the perfect canvas. From stylish layouts to customizable elements, this platform equips you with the tools needed to bring your vision to life, allowing you to design striking lookbooks that leave a lasting impression on your audience.
Step into the world of lookbook design with FlipHTML5, a cutting-edge platform that takes your visual storytelling to new heights. Whether you're a trendsetting fashion maven, a creative photographer, or a forward-thinking business owner, FlipHTML5 is your ticket to crafting striking and immersive lookbooks. Its user-friendly interface and a rich palette of customization options empower you to create lookbooks that not only showcase your products or concepts with flair but also offer an interactive and engaging experience for your audience. Whether it's a fashion collection, an artistic portfolio, or a comprehensive product catalog, FlipHTML5 brings your ideas to life in a way that leaves a lasting impression. Embrace innovation in lookbook design and let FlipHTML5 redefine how you captivate your audience.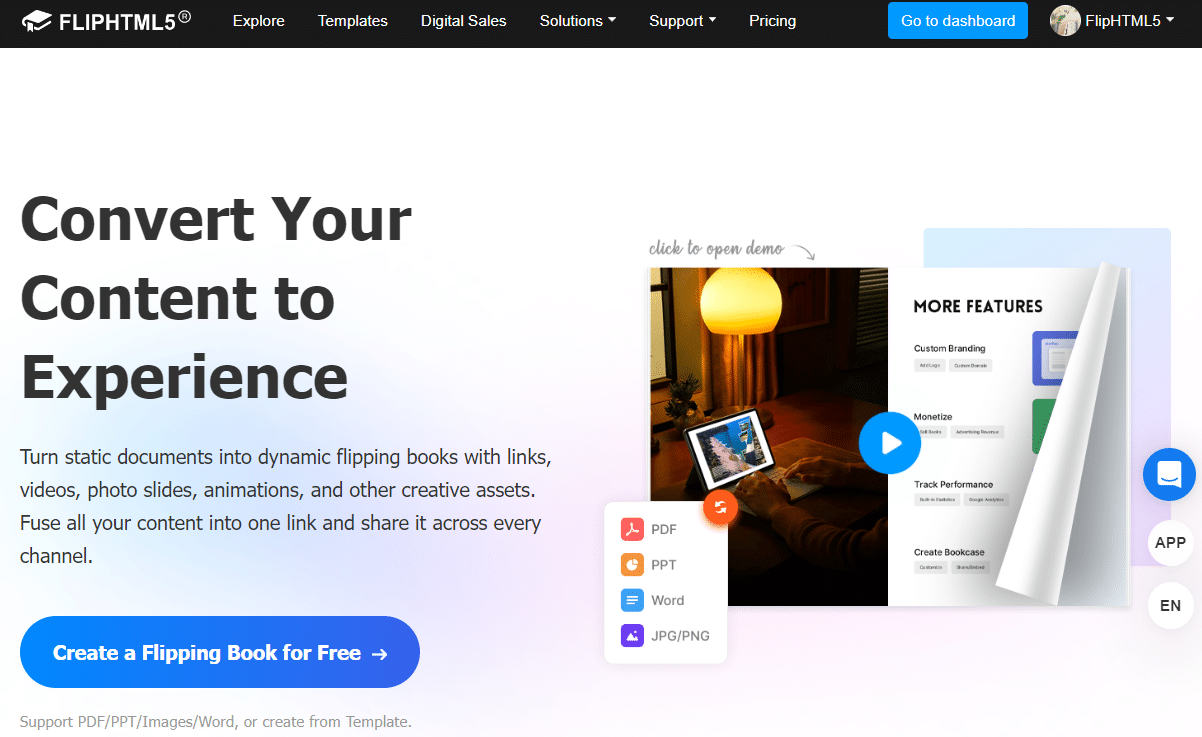 Visme is the ultimate lookbook app that revolutionizes the art of visual storytelling. Whether you're a fashion enthusiast, a creative visionary, or a marketing maestro, Visme provides a versatile platform to craft captivating and informative lookbooks. With its user-friendly interface, extensive library of design elements, and powerful customization options, Visme empowers you to create lookbooks that showcase your products, ideas, or concepts with elegance and deeply engage your audience. Whether you're curating a fashion portfolio, presenting data-driven insights, or weaving a compelling visual narrative for your brand, Visme is your creative ally, ensuring your lookbooks fascinate, educate, and inspire.
Summary
In fashion, marketing, and creative expression, your lookbook is a visual statement that deserves the professional touch of these exceptional lookbook creator apps. Whichever one you choose, you'll have the tools and features to turn your vision into a reality, making it easier than ever to create captivating and stylish lookbooks that leave a lasting impression on your audience. So, dive into the design world and let your creativity shine; knowing these apps helps you design your lookbook like a true professional.
Convert Your PDF to A Flipbook Easily