If you are fond of kids or kid at heart, and you want to do something for children, fun and cool, try creating a storybook using Flip PDF. Easy, inexpensive and you can also publish it online.
What Is Flip PDF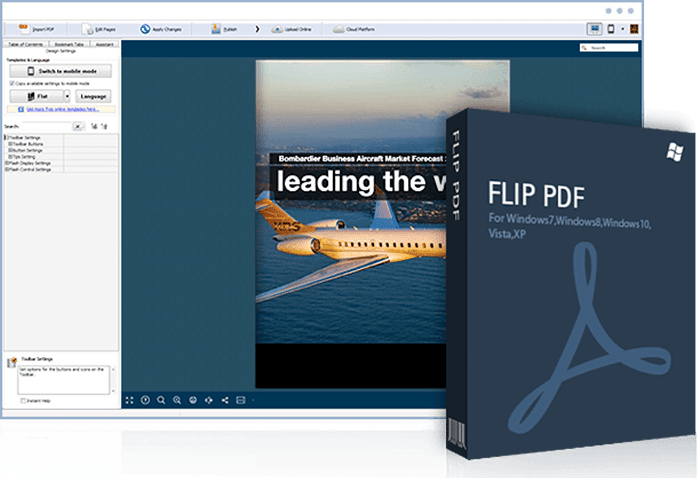 Flip PDF was derived from the word flick, meaning to turn. Flip PDF is a type of software that enables users to professionally create an easy animation converting ordinary PDF files into an impressive Flash and HTML publications with compatibility to almost all devices. You can use Flip PDF and animate the following materials: e-Books,
e-Magazines
, e-Newsletters and many more.
Interactive Children's Book Published by Flip PDF
Best Desktop Digital Publishing Software for PDF Magazines/Brochures
Publishing Children's Book
Many authors aspire to create something wonderful like children's book. You already have an audience – both parents and children are your target market. Start with bedtime stories, something you have shared with your little one or from your childhood memory, when mom or dad snuggled you. Writing your own children's book is now made easy with the latest software and tools in the digital market. It's no longer difficult and budget wise, it is really financially attainable. If your goal is to become a known author someday, this will be a great start. Do not wait for publishing companies to notice you perfectly done manuscripts. Think ahead and publish it online.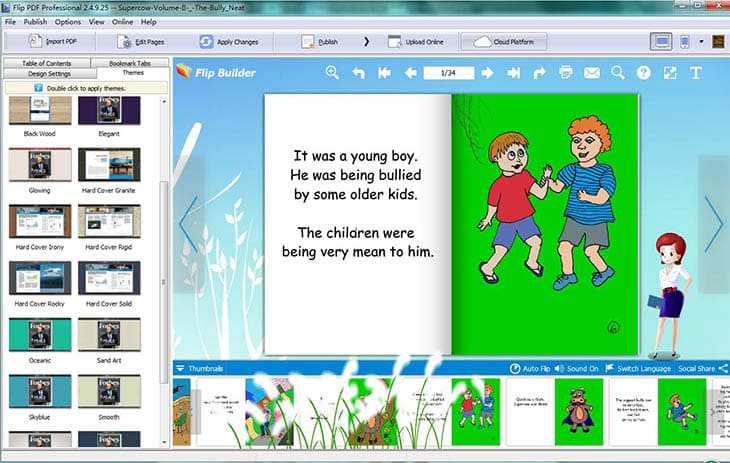 Creating One Using Flip PDF
You may need to consider the following before writing a children's book
Audience: Pick the right age for your book
Select a Theme: Life's lessons, science fiction, animals, objects, nature etc.
Elements: Choose a strong title and appropriate photos
Once contents are ready, you are now ready to use Flip PDF.
1. New Project
Click
File > New Project > Templates
. Do not just stare on the white blank sheet. Learn more and get ideas by choosing among the available templates. You will customize it anyway.
2. Editing
Import the contents needed in your children's book. Less Text, more Photos. Text should be in big fonts, legibly readable by early learners. Put more photos to make reading more enjoyable. You may include short video clips in some of the pages. If you are already working on a PDF version, click
File > Upload PDF
. The window will open and prompt you to choose from two versions: HTML5 or Flash. Tick an option then
Import Now
. Configure settings to enable/disable function buttons: flip sound, annotation, share, thumbnails, bookmark, table of contents, zoom, print, download and so on.
3. Effects
You can choose to create an effect like turning or flipping pages. From the
Design Setting
, customize it by applying effects on the flip sound, interval time or manual prompt on the pages.
Apply Change > Convert to Flipping book
?
4. Audio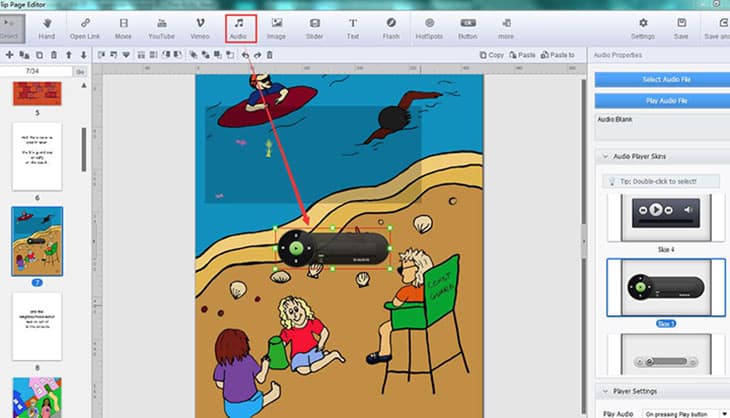 On the
Design Setting
, click
Assistant > Record & Manage Audio Files
. Instead of recording your voice, you need to feed it with text and it will be converted to Audio. Choose your engine then
Generate > Play Audio
. Listen and do necessary edits. If you have prepared it beforehand, Import audio from existing file to apply it directly.
5. Save
Each time you edit your project, always click
Save and Exit > Apply Changes
. This will keep your project and resume where you last left.
6. Publish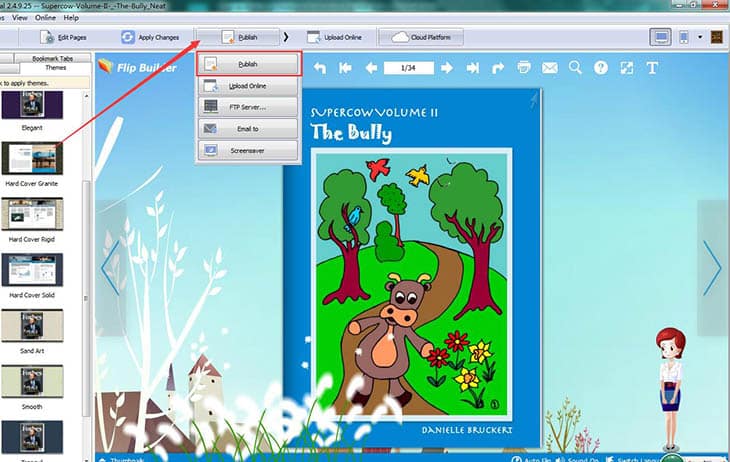 Before publishing, set the visibility options. Once done, your book is now ready. Share it in social media or make money by selling it online. Google Analytics provide a detailed real-time data. It will help you observe the movement of your books.
7. Promote
Promote your books by sharing it to your friends and family. Integrated with social and email share button, you can distribute your
published children eBooks
to social channels and email subscribers directly.
Explore New eBook Publishing Solution Developed by Flip PDF
Best Desktop Digital Publishing Software for PDF Magazines/Brochures