Visual content creation is an essential aspect of digital marketing. It helps to attract and engage visitors to your website, social media platforms, and other online channels. However, creating visual content can be expensive, especially for small businesses and startups. Fortunately, there are several tools available that can help you create stunning visual content on a budget. This blog post will discuss some of the best visual content creation software for visual content creation and how to use them effectively.
Why Visual Content is Important
Visual content is an effective way to communicate your message to your target audience. It helps to grab their attention and keep them engaged with your brand. According to a study by HubSpot, visual content is 40 times more likely to be shared on social media than other types of content. This means that visual content can help you reach a wider audience and increase your brand awareness.
3 Recommended Visual Content Creation Tools
Canva is a popular graphic design tool that allows you to create stunning visuals for your website and social media. Its user-friendly interface, a wide range of templates, images, and fonts, and other features make it a popular choice for both beginners and experienced designers. Canva also offers a free version with limited features and a paid version with more advanced features. Whether you're creating social media posts, presentations, or other types of designs, Canva is a great visual content creation tool that has everything you need to create professional-looking visuals that you can use on your website to captivate your audience.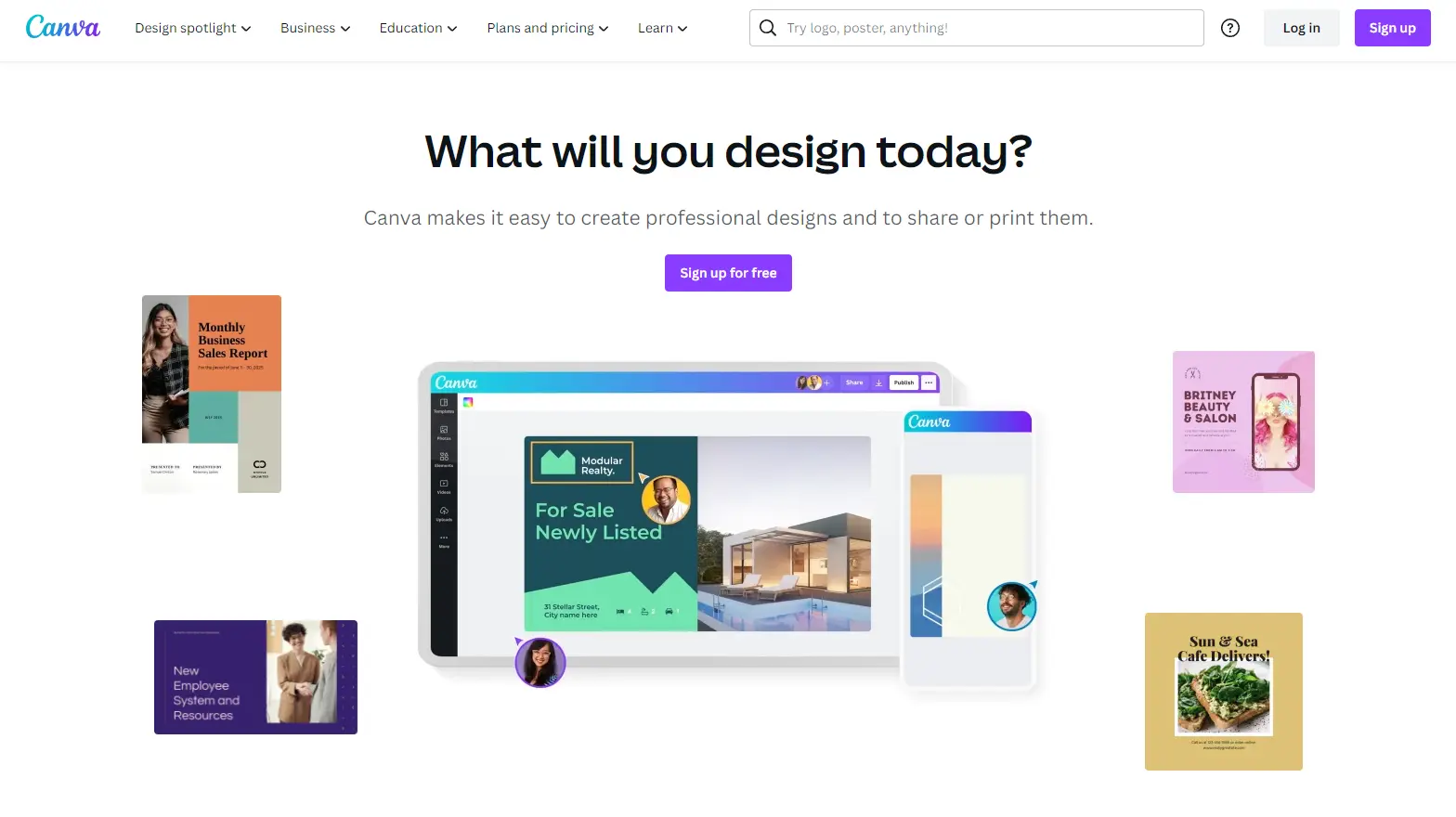 Piktochart offers a wide range of templates for various types of designs, including infographics, presentations, reports, and more. These templates are fully customizable, allowing you to add your own text, images, and other elements. This visual content creation tool also provides fully customizable charts and graphs, allowing you to change their colors, fonts, and other properties. You can search for icons and images by keyword in its vast library. Or upload your own icons and images to use in your designs. Whether you're creating a report for work, a presentation for school, or an infographic for your blog, Piktochart can help create professional-looking visuals that meet your needs.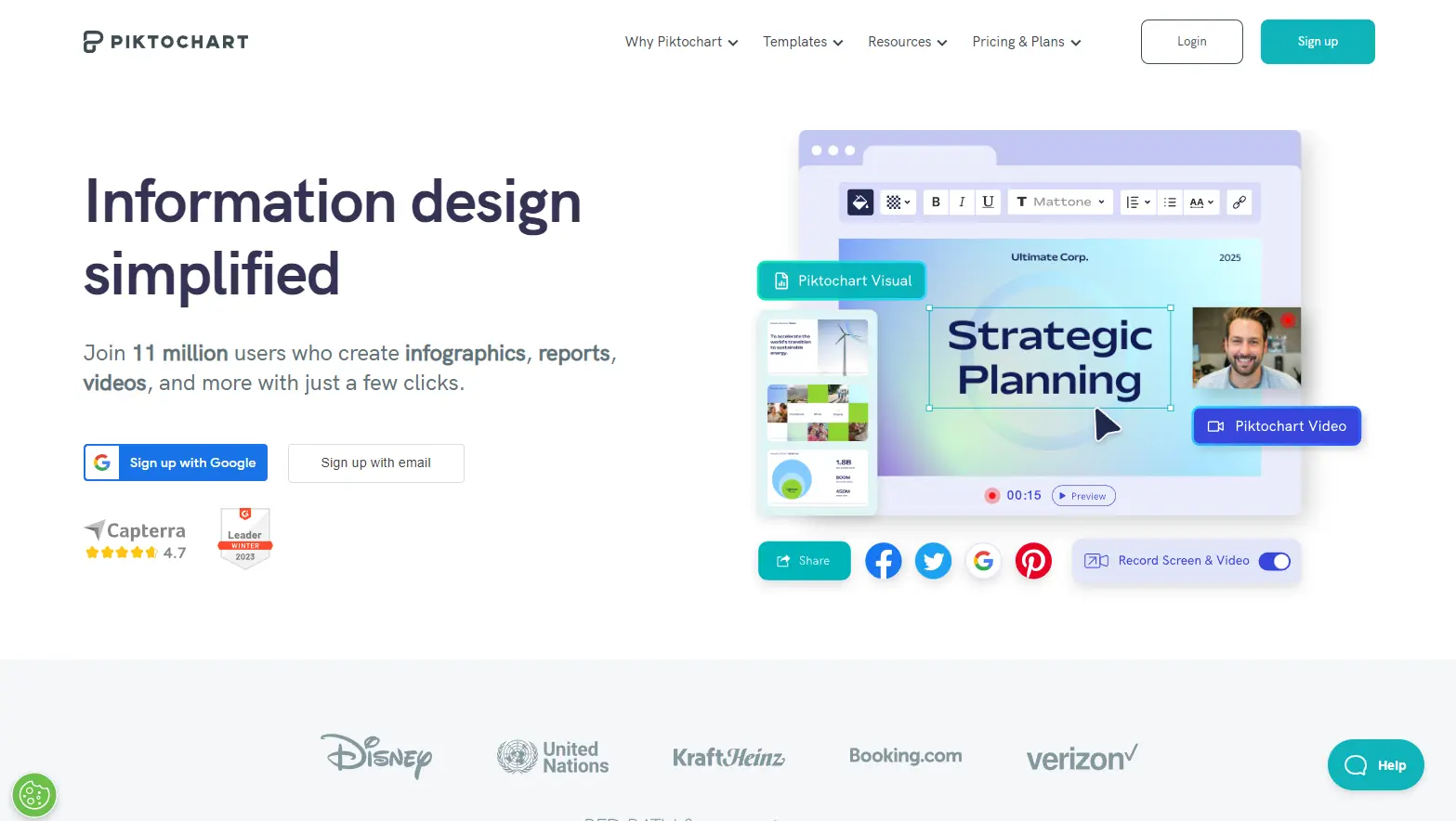 3. FlipBuilder
Next is FlipBuilder, a powerful visual content creation software provider. It aims to help you easily create stunning flipbooks, magazines, and other digital publications. FlipBuilder develops three software programs, which are Flip PDF Plus, Flip PDF Plus Pro, and Flip PDF Plus Corporate; each comes with Windows and Mac versions. With them, you can easily convert your PDF files into interactive flipbooks that can be viewed on any device, including desktops, laptops, tablets, and smartphones. The most cost-effective one is Flip PDF Plus Pro, a great tool to help you create, edit, and publish your digital content.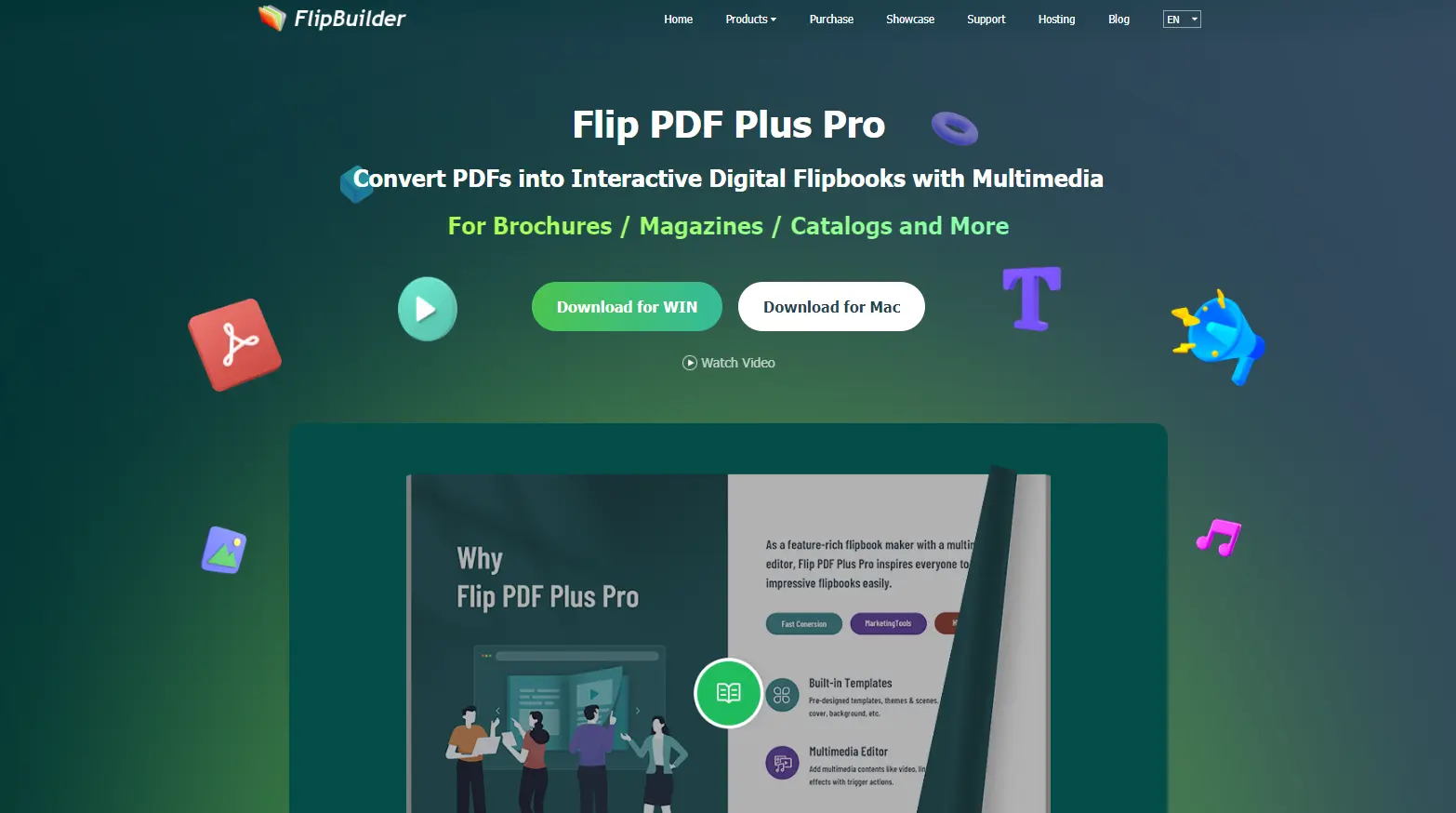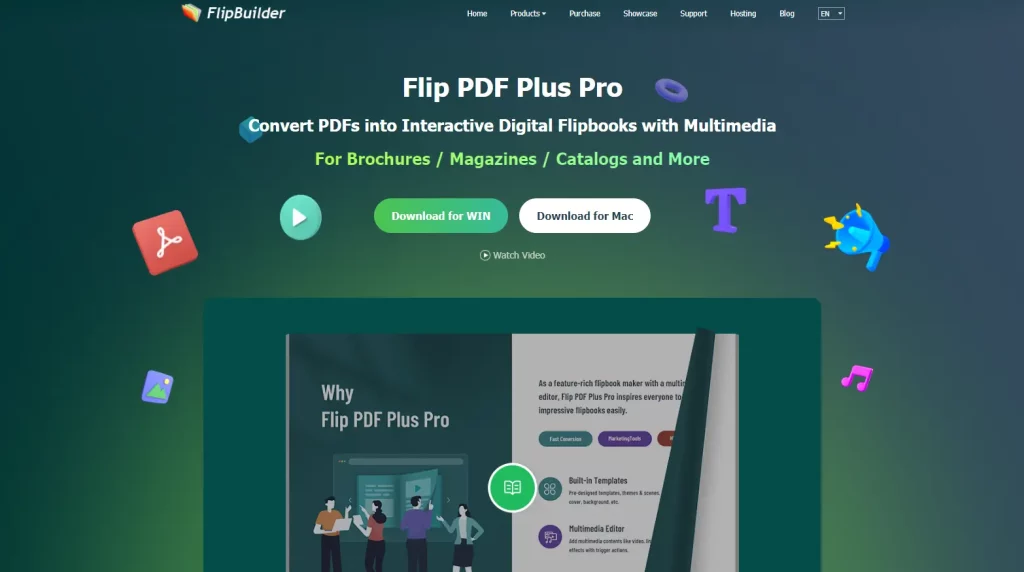 How to Use Flip PDF Plus Pro
Flip PDF Plus Pro is a visual content creation tool that helps create vivid flipbooks that can be embedded on your website. Your flipbooks can be hosted on your server, or hosted by FlipBuilder. Here are some of the features of Flip PDF Plus Pro:
User-friendly interface: Flip PDF Plus Pro has a user-friendly interface that makes it easy to use, even for beginners. Its features are pretty easy to understand.
Various templates and themes: Flip PDF Plus Pro offers a wide range of templates and themes to choose from. You can use them to beautify your flipbooks to match your brand's colors and style.
Interactive features: Flip PDF Plus Pro allows you to add interactive features to your flipbooks, such as videos, audio, and links. This makes your flipbooks more engaging and interactive for your audience.
Multiple publishing ways: Your flipbook made with Flip PDF Plus Pro can be published offline in HTML. Or you are able to publish it as a WordPress plug-in and embed it to your posts. It also supports online sharing that allows you to share your books using their URLs to expand readership.
Analytics: Flip PDF Plus Pro provides analytics that allows you to track the performance of your flipbooks. You can see how many people have viewed your flipbooks, how long they have spent on each page, and other useful metrics.
To use Flip PDF Plus Pro, follow these steps:
Download and install Flip PDF Plus Pro on your computer.

Free download Flip PDF Plus Pro on FlipBuilder's website. There are Windows and Mac versions for you to choose from. Down and install it with a few clicks.

Upload your existing PDFs or images.

After launching the software, import or drag and drop your PDFs or images, and then wait for their conversion into a flipbook.

Design your flipbook quickly.

Flip PDF Plus Pro gives you a variety of options to beautify your flipbooks. Click to apply a toolbar design you like, and use a pre-designed theme to change the background, toolbar colors, pop-up window colors, etc. You are free to customize your flipbook to match your brand's colors and style here.

Add interactive content.

There is a multimedia editor in the Flip PDF Plus Pro. You can use it to redesign and edit each page of your flipbook. You are free to add videos, audio, and hyperlinks to convey more info and interact with your readers.

Preview your flipbook.

After all the editing is done, you can preview the flipbook to make sure everything looks good on your phone and computer.

Publish your flipbook or upload it online.

Once the content is ready, you are able to publish it as a WordPress plug-in and embed it to your website. In this way, you can offer more information on your site. It also allows you to upload the flipbook online to gain more exposure by sharing its URL.
Conclusion
With so many tools available, creating visual content for your website is not difficult if you choose the right one. Flip PDF Plus Pro is an excellent tool for creating interactive flipbooks, magazines and other digital publications and enriching your website by allowing you to showcase them on your website. Try it today!