Digital catalogs are a valuable asset when it comes to improving your e-commerce store's sales potential. They provide customers with an engaging and interactive experience, positively shaping their perception of your brand. In this article, we will be showcasing eight inspiring digital catalog examples. Hope you can learn something from these e catalogue samples and make your own engaging digital catalogs.
Top 8 Excellent Online Catalog Examples
As you can see from its digital catalog examples, Harrods' digital catalog has an elegant and modern layout. It emphasizes high-quality imagery, heightening the luxurious perception of the brand. The use of sleek design elements and vividly rich colors creates an immersive experience and reinforces the brand's position as a high-end luxury retailer. The catalog's emphasis on opulent visuals and user-friendly navigation makes it easy for customers to explore products. And customers can immerse themselves in the luxurious world of this high-end brand. It's a prime e catalogue sample of how an elegant and modern approach can reinforce brand identity, attract customers with a taste for upscale products, and foster a more refined shopping experience.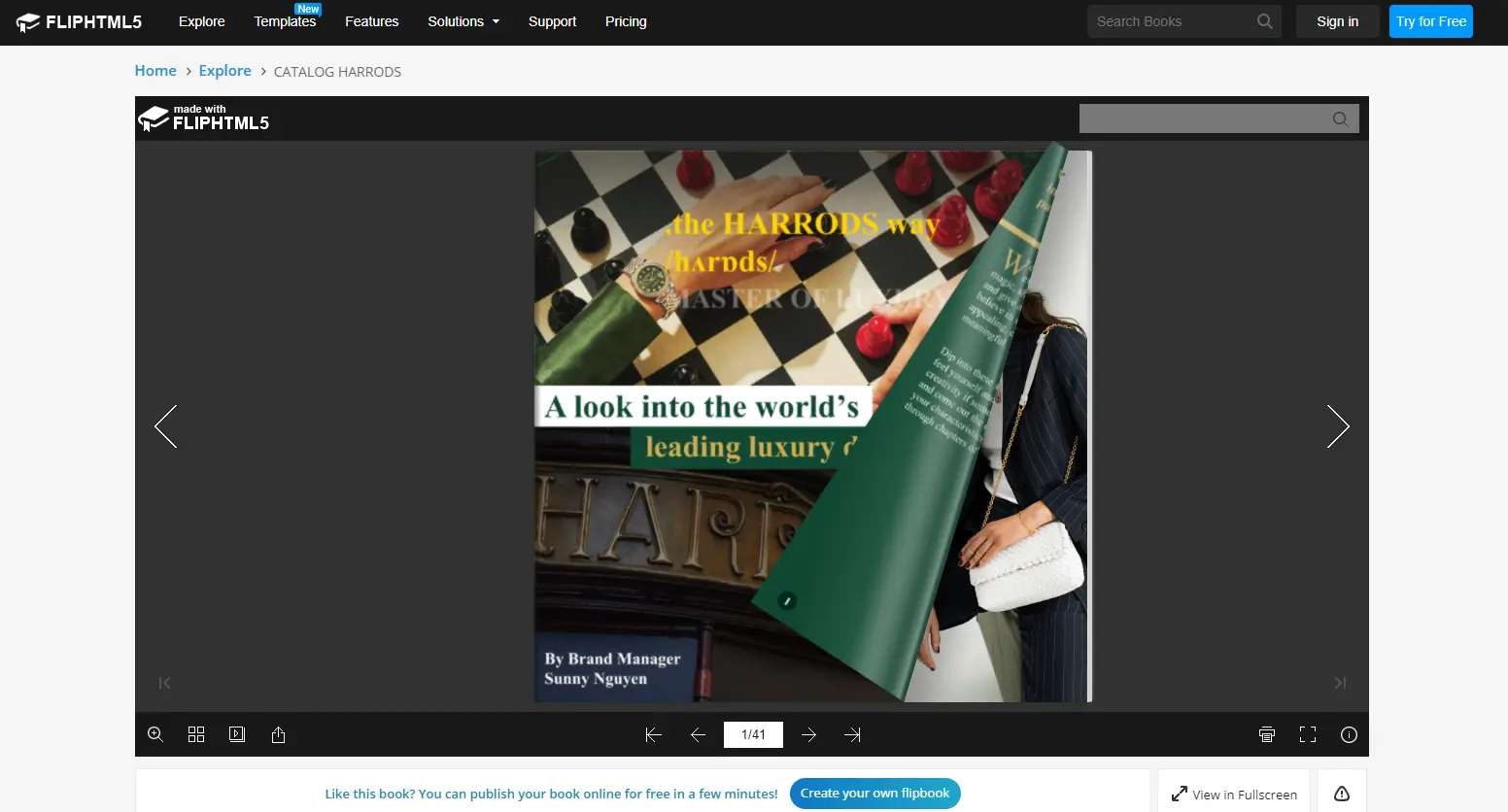 2. John Lewis
The interactive features within John Lewis's digital catalog example make the shopping experience seamless and effortless for customers. With its intuitive interface and attractive design, customers can explore the catalog comfortably and effortlessly. John Lewis's digital catalog provides an engaging shopping experience that results in customer satisfaction, promoting repeat business.
3. Lululemon
Lululemon's digital catalog example showcases high-quality images and comprehensive product details, delivering an immersive and informative shopping experience for customers. Lululemon's catalog design is intuitive and user-friendly, allowing customers to quickly find what they need and ensure that no product options are overlooked.
The digital catalog example from Crate & Barrel has a well-organized layout that places product details and imagery at the forefront, ensuring that customers have all the information they need to make an informed purchase decision. With its intuitive interface and easy-to-use navigation menu, customers can quickly find what they are looking for without any hassle. The interactive catalog example keeps customers engaged and interested as they explore the catalog and discover a vast selection of products.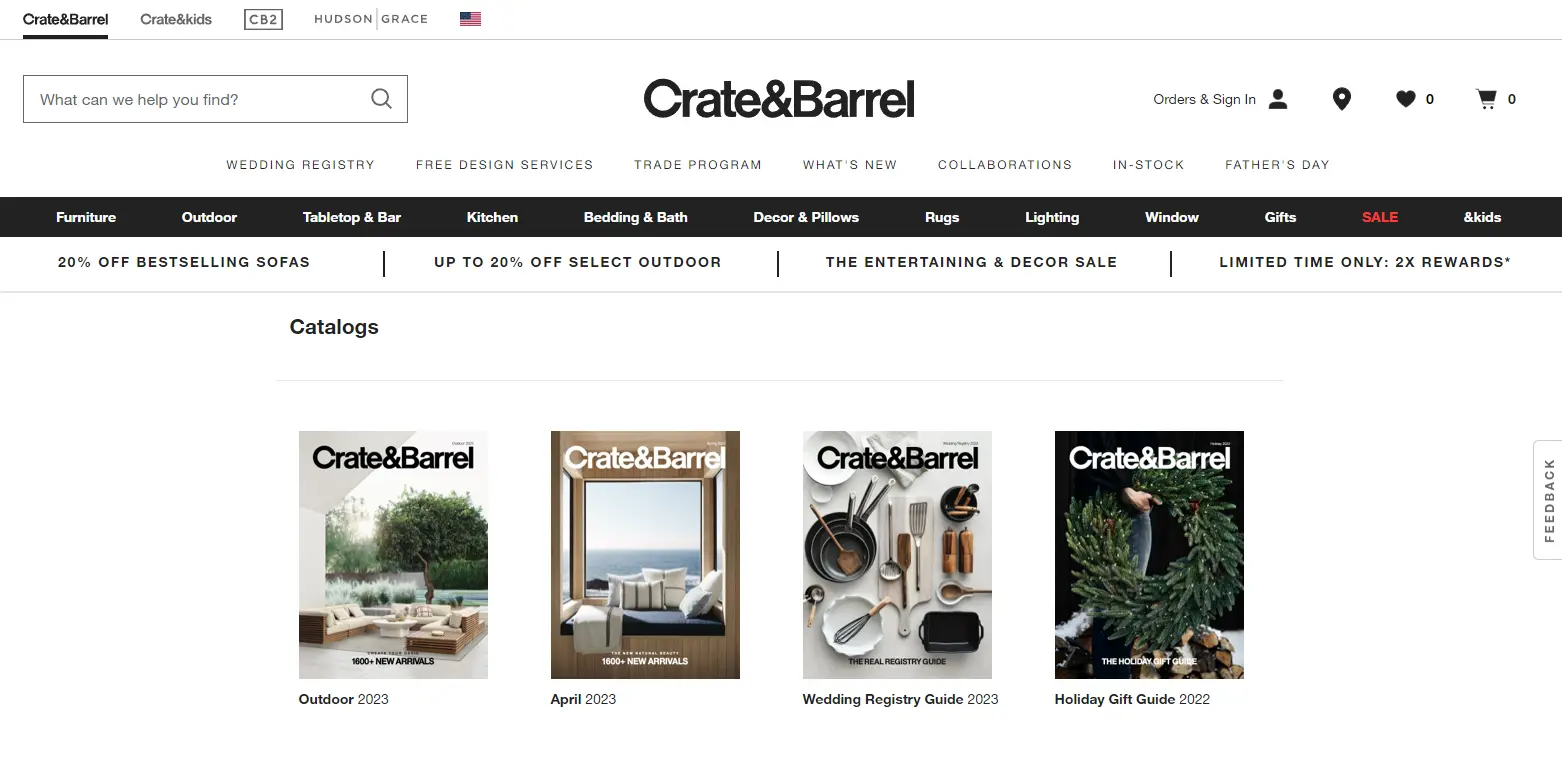 6. ASOS
ASOS's e catalogue sample shows that it provides an immersive and interactive shopping experience with its stunning layout, high-quality images, and comprehensive product breakdowns. The catalog design utilizes various interactive elements, including pop-ups, carousels, and animations, helping customers make informed purchase decisions.
IKEA's digital catalog example is an excellent example of how interactive features can transform the online shopping experience. With its customizable furniture feature, customers can design and assemble furniture to their taste, seeing how they would fit in their space. With 360-degree product views and augmented reality, IKEA further enhances the customer experience by allowing them to visualize products in their homes to make more informed decisions. The various interactive features in IKEA's digital catalog bring their products to life, fostering deeper engagement with customers.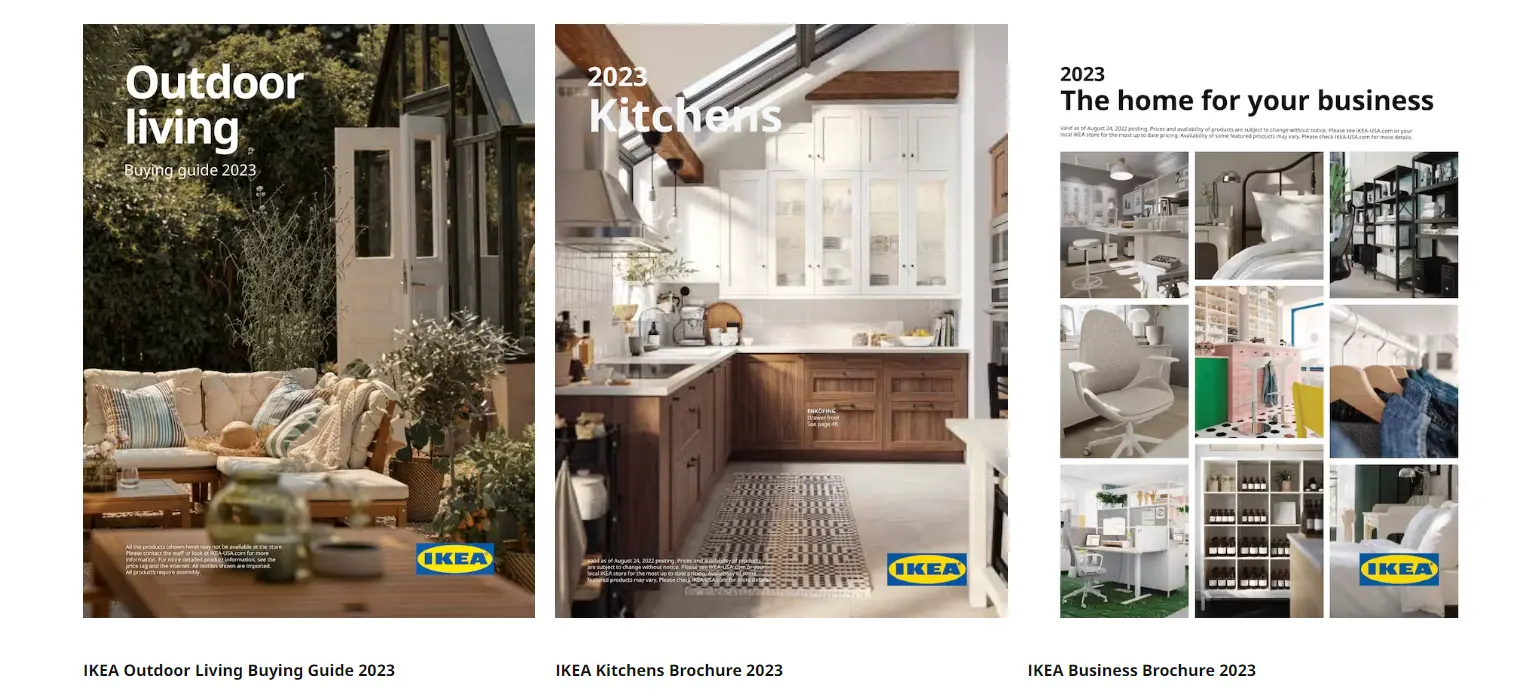 7. Sephora
Sephora's e catalogue sample incorporates immersive, out-of-the-box interactive features, including a virtual makeup application, making trying products a fun and interactive experience. The catalog design also emphasizes high-quality imagery and comprehensive product details.
Uniqlo's digital catalog is a stunning example of how a minimalist design can produce visually compelling results. Uniqlo's extensive product range is expertly presented in the catalog's streamlined layout, making it easy for customers to navigate through and find the products they love quickly. The interactive catalogue example includes clickable hotspots, pop-up windows, and animated images that provide a richer and more immersive shopping experience.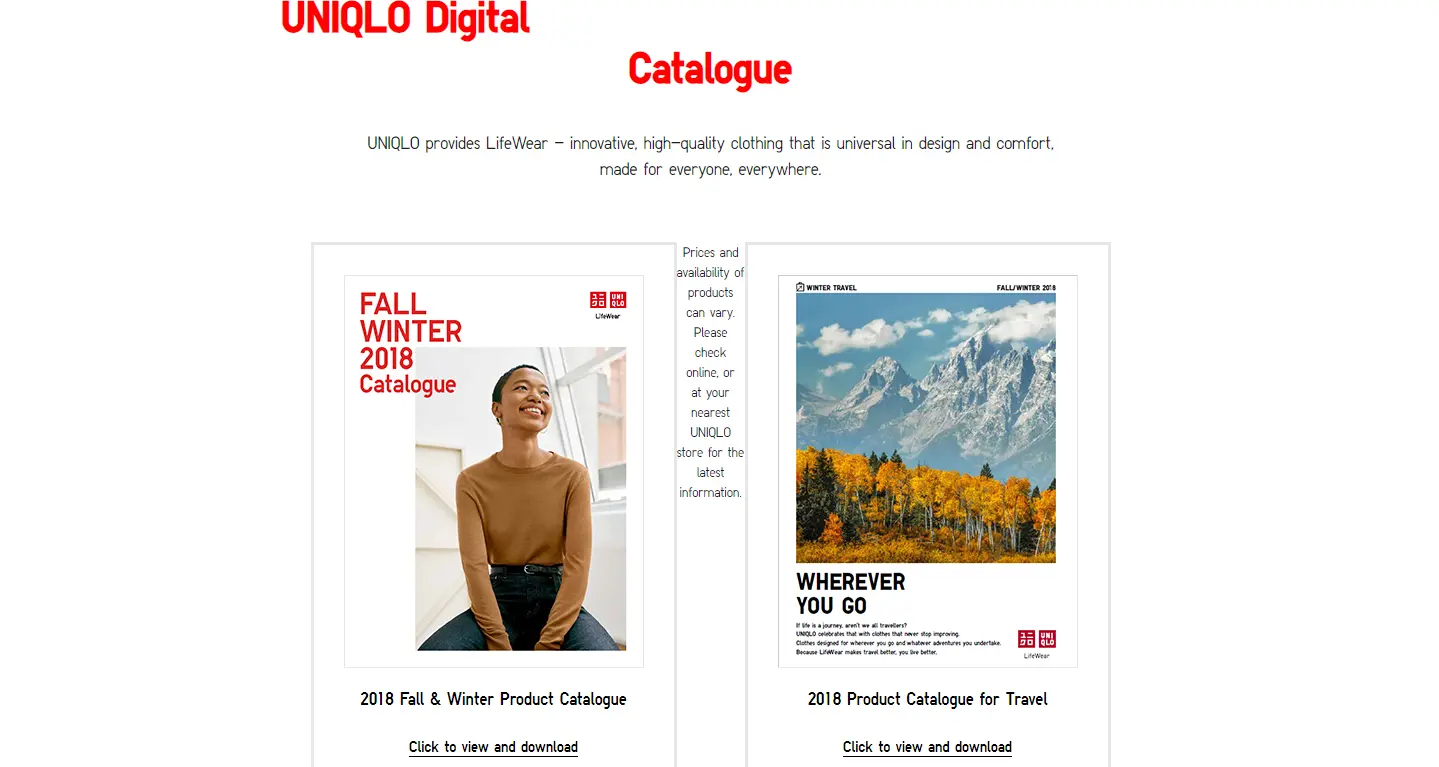 Best Online Catalog Maker – FlipBuilder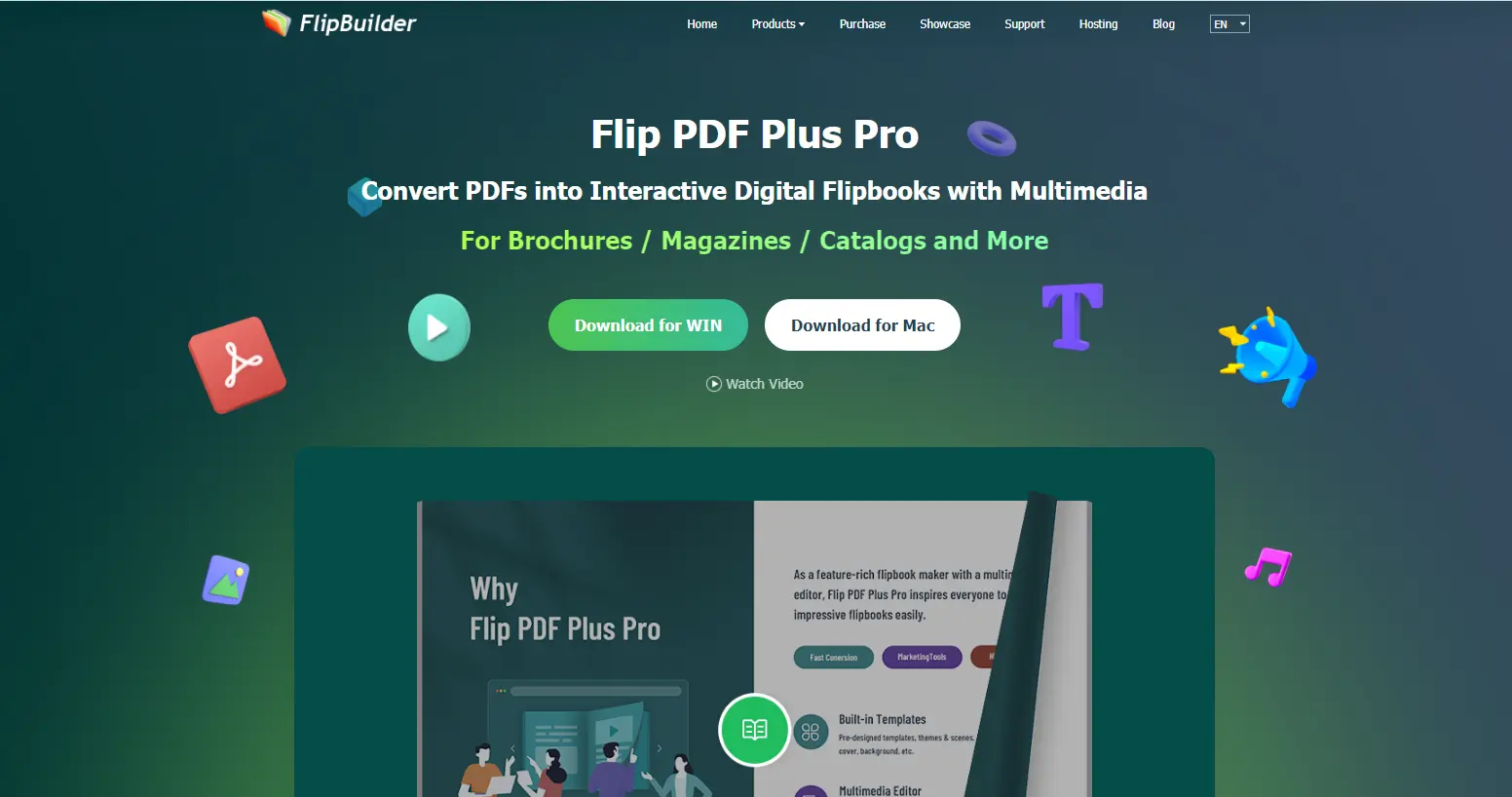 FlipBuilder is a powerful and intuitive online catalog maker that offers a plethora of features to create professional-looking catalogs. Its user-friendly interface and drag-and-drop design options make it easy to use, and some of its key features include:
Page-flipping effects: The effects bring your catalogs to life by mimicking the experience of flipping through a physical book. It enables smooth page transitions for a more immersive reading experience and allows customers to interact with your catalog in a unique and engaging way.
Custom branding options: FlipBuilder allows you to add a personalized touch to your catalogs. With a unique logo, tagline, and color scheme, it's easy to make them instantly recognizable and increase brand awareness. It also gives you flexibility in design, helping you create a cohesive visual identity across all marketing channels.
Rich media support: You can create multimedia-rich catalogs that not only grab customers' attention but also enhance their overall experience. You are free to seamlessly integrate images, videos, and audio files into catalogs to better showcase your products and services, by giving customers a more in-depth look, from different angles and perspectives.
Digital Catalog Example Made With FlipBuilder
Conclusion
Digital catalogs offer a unique opportunity for businesses to elevate their e-commerce store's performance and customer engagement. As shown in the digital catalog examples above, an engaging layout and interactive features can boost customer engagement and lead to an increase in sales. Incorporating high-quality images, interactive features, and clear product details can help to create a seamless and memorable shopping experience for your customers.
Using FlipBuilder to make digital catalogs to showcase your products and offer customers an unforgettable shopping experience that sets you apart from the competition. Have a try!