In today's digital landscape, capturing and retaining customer attention is a significant challenge. Personalized digital brochure examples offer a solution by combining customization and compelling visuals to engage customers, enhance brand awareness, and foster loyalty. This article explores 9 exceptional examples that showcase the power of personalization in boosting brand awareness and customer retention. Discover innovative strategies and insights to create impactful brochures that resonate with your target audience.
Flip PDF Plus Pro is a powerful digital brochure maker that revolutionizes the way businesses and individuals create interactive brochures. With its intuitive interface, customizable templates, and multimedia features, it empowers you to design captivating brochures that engage audiences on any device. Discover the endless possibilities of Flip PDF Plus Pro and elevate your digital brochure creation to new heights.
Intuitive Drag-and-Drop Interface: Flip PDF Plus Pro offers a user-friendly interface that allows you to effortlessly create digital brochures by simply dragging and dropping elements into place. No coding or design skills are required, making it accessible to users of all levels.
Customizable Templates: The software provides a wide range of customizable templates, allowing you to choose a design that aligns with your brand identity. You can further customize the templates by modifying colors, fonts, layouts, and more, ensuring your brochures are unique and visually appealing.
Seamless Publishing and Sharing: You can convert your brochures into various formats, including HTML5, EXE, ZIP, and more, making them easily accessible and shareable across different platforms and devices.
Top 9 Digital Brochure Examples for Boosting Brand Awareness
This interactive masterpiece is the perfect inspiration for your next project. With its stunning visuals, immersive animations, and informative content, it demonstrates the immense potential of digital brochures. Whether you're promoting a product, showcasing services, or presenting information, this example showcases the power of engaging layouts and captivating designs.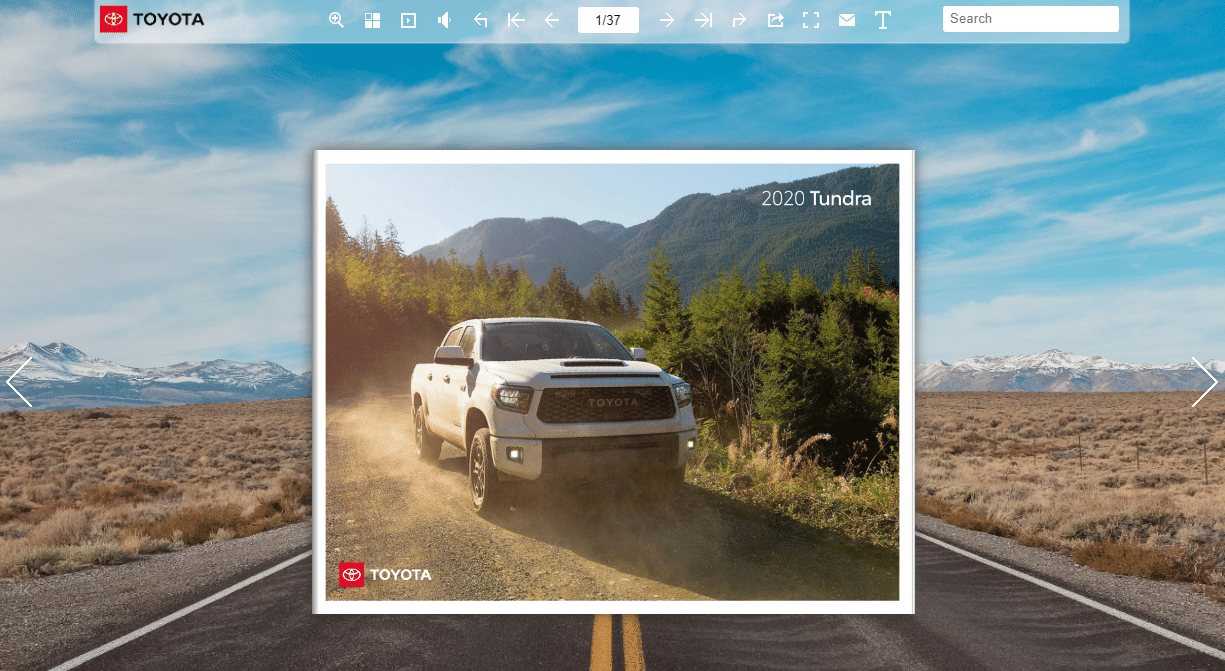 It is a dynamic tool designed to elevate your catering business. With its sleek and modern design, this example exudes professionalism and sophistication, capturing the essence of your brand. Seamlessly showcase your delectable menu offerings, stunning event setups, and the expertise of your talented staff. Customizable sections allow you to highlight your unique selling points, such as locally sourced ingredients, personalized menus, and exceptional service.
This visually striking example highlights the cutting-edge features and superior quality of the products, ensuring a safe and secure environment for businesses and public spaces. The layout is thoughtfully organized, with intuitive navigation and strategically placed visuals to enhance user engagement.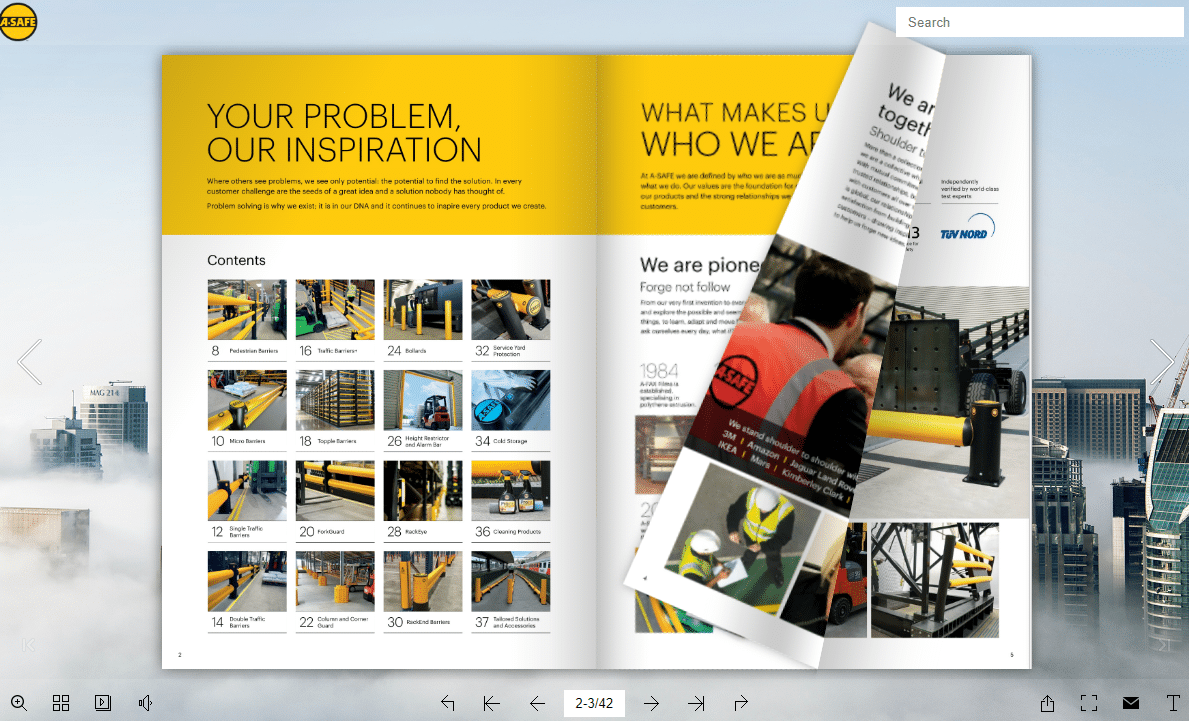 It is designed to showcase the vibrant world of art and creativity. With its eye-catching design, the example captures the essence of artistic expression. The color palette, featuring a harmonious blend of bold and vivid hues, adds a touch of energy and excitement.
The design of this example radiates warmth and rustic charm, perfectly reflecting the essence of the harvest season. The earthy color palette, with its rich oranges, deep reds, and golden yellows, evokes a cozy and inviting atmosphere. With its user-friendly features and visually enticing elements, this example is a must-have for culinary enthusiasts seeking inspiration for their next baking adventure.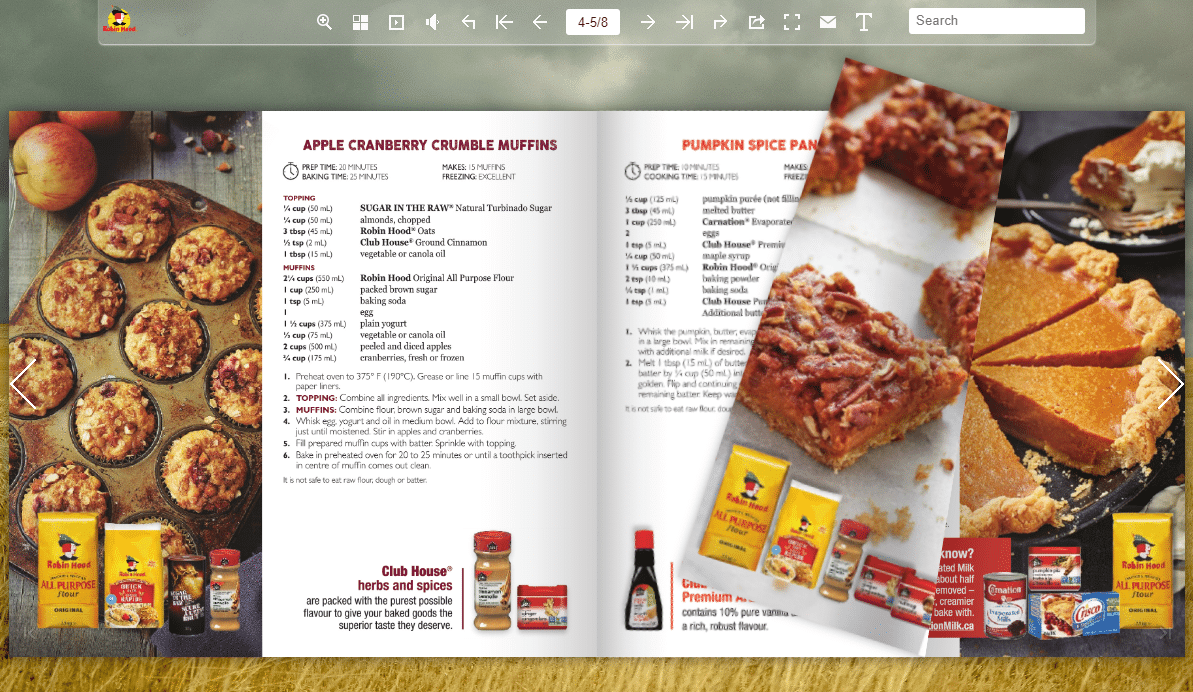 This example showcases a harmonious balance of vibrant colors and elegant typography. The layout is intelligently structured, providing informative sections on color theory, design tips, and stunning room examples to spark your creativity.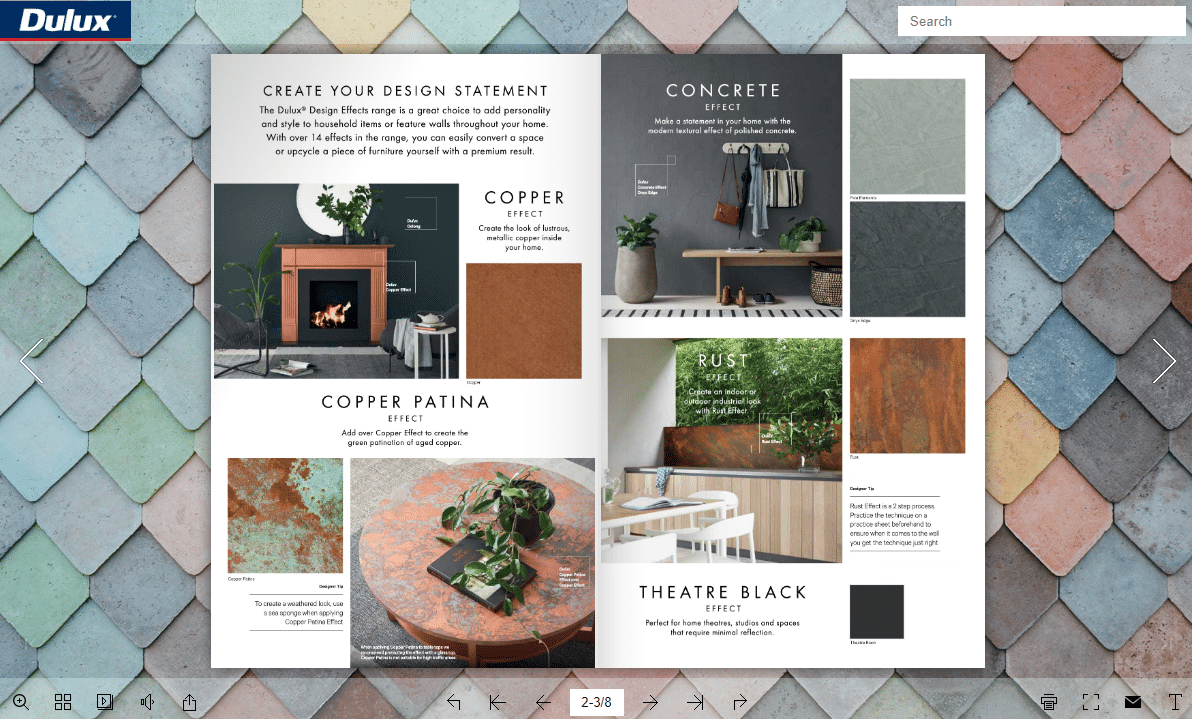 Elevate your food business with the enticing Food brochure example, a must-have resource for captivating food photography and compelling culinary content. This example is the perfect marketing tool to entice food enthusiasts, bloggers, and media outlets.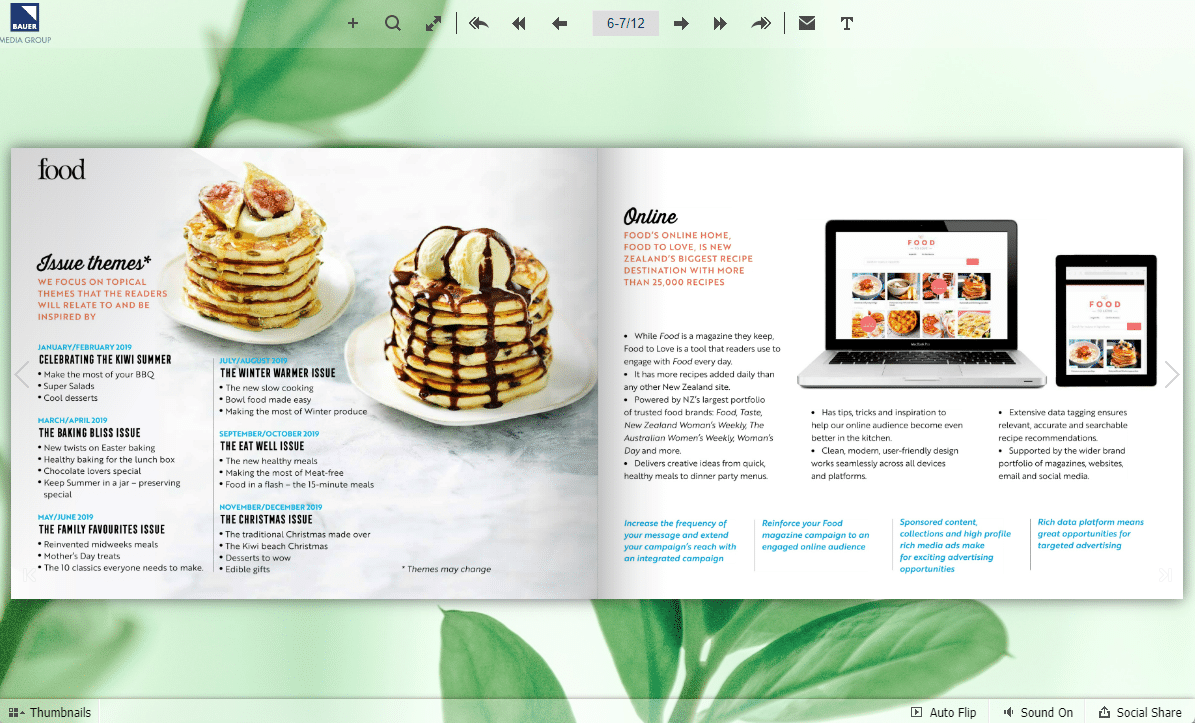 Its impeccable design, carefully chosen colors, and elegant layout create a visually stunning experience that exudes sophistication. From the harmonious color palette to the refined typography, every element is thoughtfully crafted to convey a sense of luxury and style.
It is an exceptional tool for showcasing your business methodologies and success stories. The design of this example exudes professionalism and sophistication, with a clean and modern aesthetic that appeals to a wide range of industries.
In Conclusion
Personalized digital brochures serve as powerful tools for boosting brand awareness and fostering customer retention. By tailoring content, embracing interactivity, and leveraging design customization, businesses can create engaging experiences that resonate with their target audience. With seamless sharing and distribution, these brochures become effective assets for achieving marketing goals in the digital landscape. Embrace the potential of personalized digital brochures to create lasting impressions and cultivate customer loyalty.