In the realm of information and exploration, guidebooks play a pivotal role, and guidebook design is a powerful conduit that can captivate and guide the reader. In this showcase, we've curated a selection of guidebook designs that offer valuable insights and stand as works of art in their own right. From captivating cover designs that set the tone for the journey to thoughtful layouts that seamlessly blend form and function, these guidebooks are a testament to the endless possibilities within design. Whether you're a seasoned designer seeking inspiration or a novice looking to embark on your creative journey, join us as we explore these nine guidebooks, each a testament to the power of visual storytelling and guidebook design.
This meticulously crafted guidebook serves as a practical travel companion and showcases an exquisite guidebook cover design, setting the stage for a visually immersive journey. Whether you're a seasoned traveler or a first-time explorer, this guidebook offers a visually stunning and user-friendly exploration of Japan's wonders. With its thoughtfully designed layout, insightful content, and attention to detail, the Japan travel guidebook ensures that your journey through Japan is informative and visually enchanting.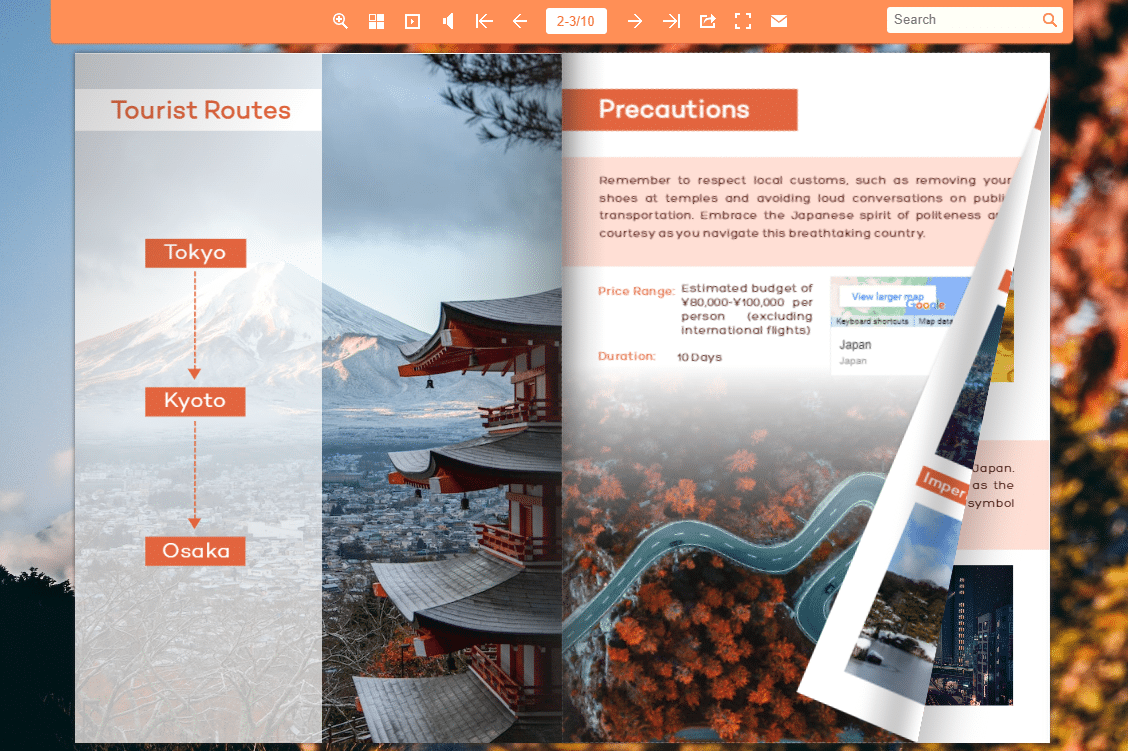 This enticing guidebook invites you to embark on a gastronomic adventure through the diverse and flavorful world of Thai cuisine. Immerse yourself in the aromatic blend of herbs and spices that characterize Thai dishes, from iconic street food to elaborate restaurant fare. The guidebook design showcases the artistry of Thai chefs, offering insights into the preparation of beloved dishes such as Pad Thai, Tom Yum Goong, and Green Curry. With vibrant visuals and engaging content, this guidebook serves as a practical resource for navigating Thai menus and provides a cultural immersion into the significance of food in Thai society.
This guidebook elevates your seaside Airbnb experience, offering a blend of practical insights and inspiring recommendations. Whether you're a beach enthusiast, a relaxation seeker, or an adventurer at heart, this guidebook provides a curated selection of information on local attractions, hidden gems, and must-try coastal activities. Immerse yourself in the tranquil beauty of seaside locales, discover charming seaside towns, and access insider tips for making the most of your Airbnb stay.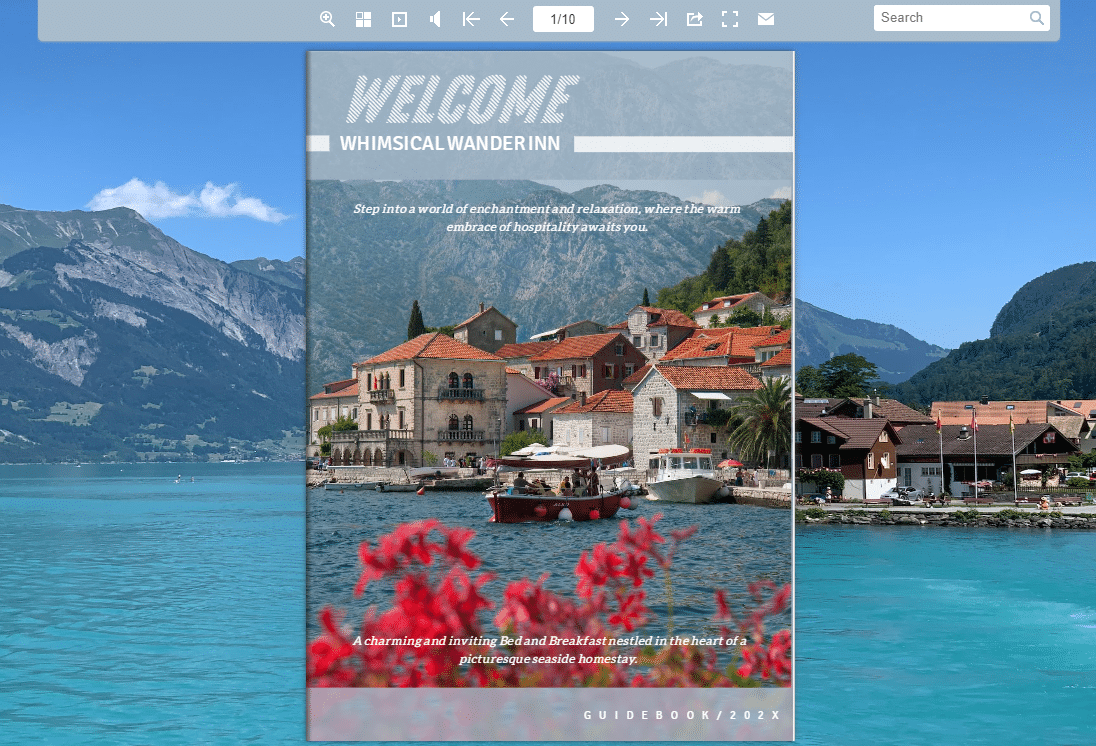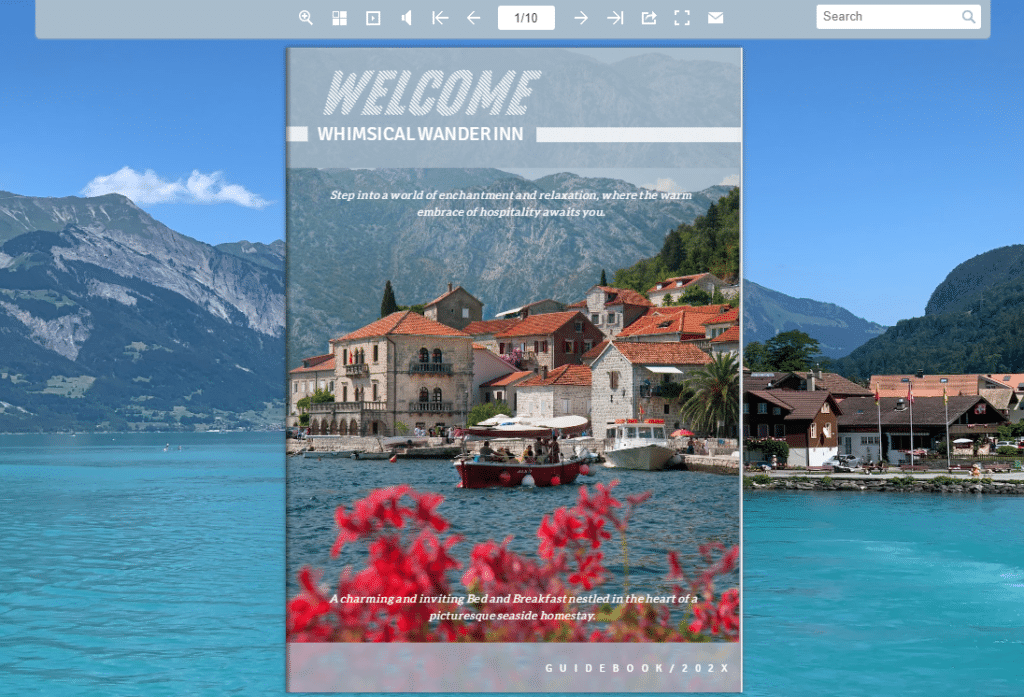 This guidebook is your go-to source for finding the perfect gifts to delight your loved ones. Whether you are seeking inspiration for family, friends, or colleagues, the gift guidebook provides diverse ideas, from timeless classics to trendy and unique finds. With a visually appealing guidebook design cover and user-friendly layout, this guidebook simplifies the often-daunting task of holiday shopping, ensuring a stress-free and enjoyable experience. From tech gadgets to cozy winter essentials, each carefully selected recommendation comes with a dash of holiday spirit.
This guidebook cover design offers a seamless blend of functionality and aesthetics, making it an ideal choice for crafting guides on various subjects, from travel and events to product manuals. With its clean and modern design, the guidebook provides a professional and organized structure for presenting information, ensuring your content is easily accessible and engaging for your audience. Featuring customizable layouts, vibrant visuals, and a user-friendly interface, this guidebook empowers you to showcase your content with flair.
This guidebook design encapsulates the artistry and technical expertise of Xavier, a seasoned professional in the field, providing invaluable insights and practical tips for capturing the timeless moments of a couple's special day. With its visually stunning design and user-friendly layout, this guidebook design takes photographers through the intricacies of wedding photography, covering everything from equipment essentials to creative composition and client interactions. Xavier's wealth of experience shines through in this guide, offering a wealth of knowledge to enhance the skills of photographers at any level.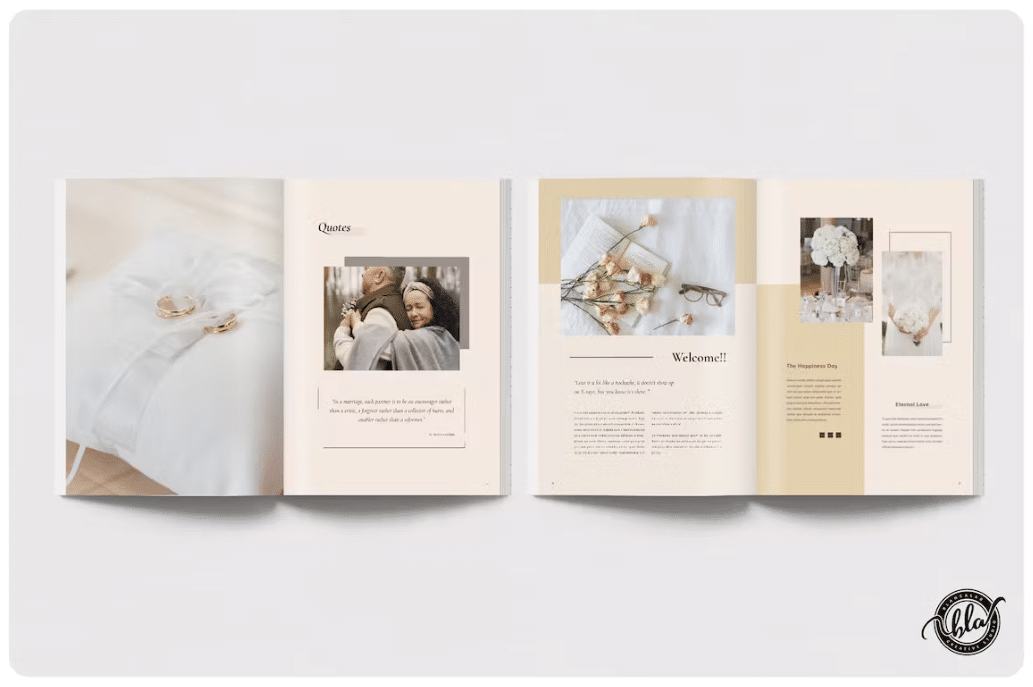 This guidebook design provides a comprehensive and visually appealing resource to assist photographers in setting fair and competitive pricing for their newborn photography services. With a clean and modern layout, this guide offers valuable insights into pricing strategies, package structuring, and client communication. Whether you're just starting your newborn photography business or looking to refine your pricing model, this guidebook equips you with the knowledge and confidence to establish a successful and sustainable pricing strategy.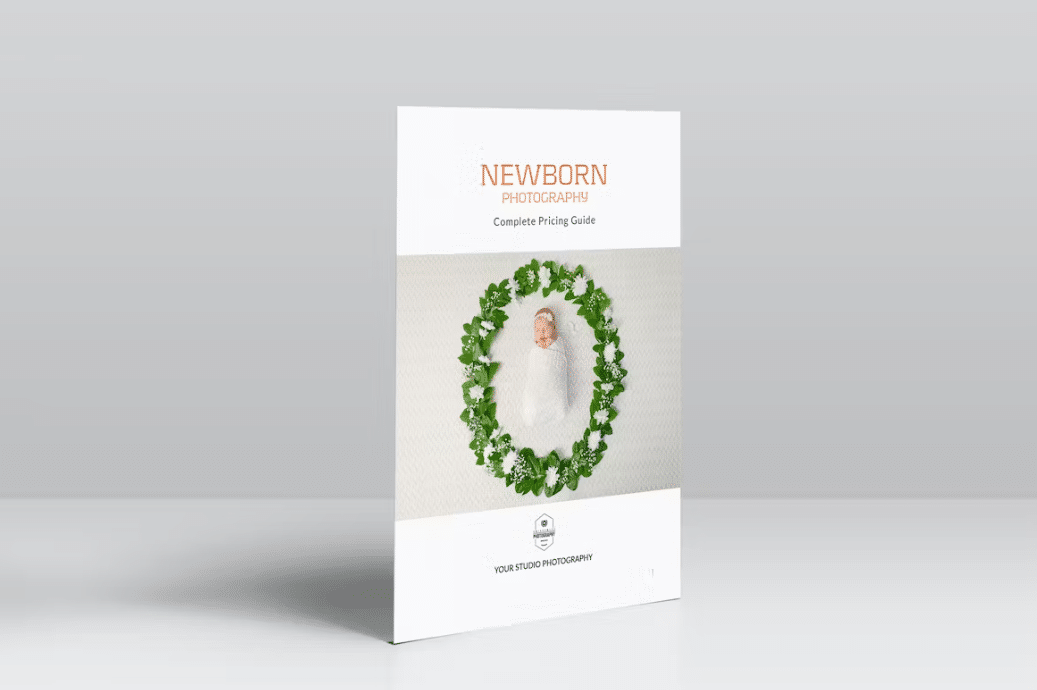 This meticulously crafted guidebook seamlessly combines modern aesthetics with user-friendly layouts, making it an ideal choice for those seeking a polished guidebook cover design and overall presentation. Whether you're a travel enthusiast, event coordinator, or business professional, this guidebook brochure provides a versatile canvas for showcasing information with elegance. The customizable features ensure adaptability to various purposes, making it a go-to resource for creating visually appealing and impactful guides.
A thoughtfully designed guidebook that seamlessly blends practicality and aesthetics for a memorable guest experience. This guidebook goes beyond the traditional, offering a modern and customizable approach to guidebook design, ensuring your Airbnb guests feel genuinely welcomed. The guidebook cover design exudes warmth and style, setting the tone for what awaits. With user-friendly layouts and ample space for personalization, this guidebook allows hosts to curate a unique and informative guidebook tailored to their property and local recommendations.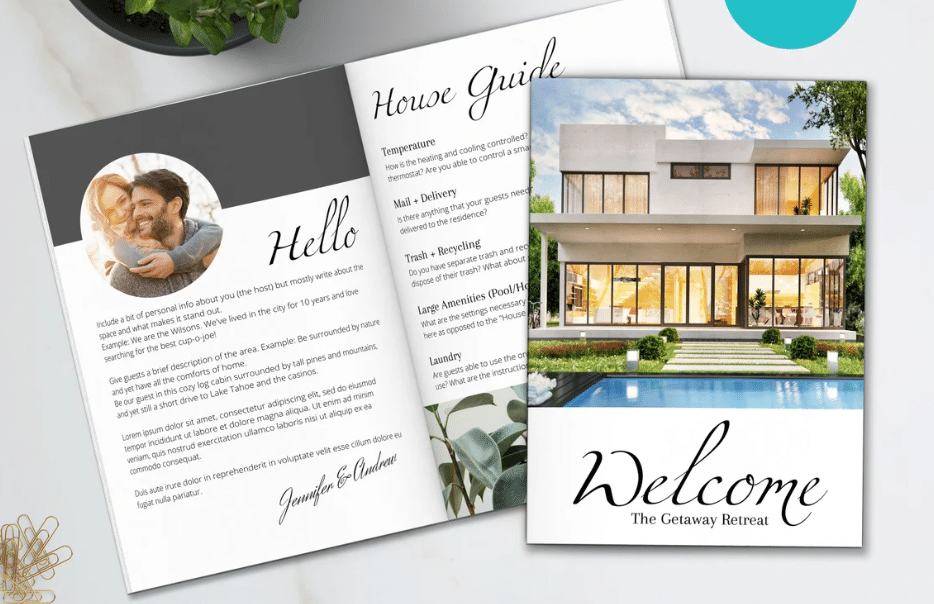 This versatile software empowers creators with an intuitive platform to bring their visions to life, offering design features that blend form and function seamlessly. Whether a seasoned professional or a novice designer, Flip PDF Plus Pro stands out for its user-friendly interface, allowing you to master guidebook design effortlessly. From crafting visually stunning layouts that enhance the reader's experience to customizing guidebook cover designs that captivate at first glance, this software is a game-changer in creating engaging and interactive guidebooks. Elevate your projects with Flip PDF Plus Pro, where guidebook design meets innovation for a truly immersive and visually compelling reader experience.
Summary
In conclusion, exploring these nine inspiring guidebook designs with stunning covers has been a journey into the diverse and captivating world of visual storytelling. Each showcased guidebook is a testament to the power of thoughtful guidebook design, where creativity meets functionality in a harmonious blend. The variety of design approaches, from intricate details to bold simplicity, demonstrates the limitless possibilities within guidebook design. From the content cover, the meticulous attention to guidebook cover design and overall aesthetics plays a pivotal role in shaping the reader's experience. So, embrace the world of guidebook design, where every page tells a visual story waiting to be explored and shared.