To inspire and guide you in creating an impactful tuition pamphlet, we have curated a collection of 8 effective tuition pamphlet samples. These samples have been carefully selected to showcase a variety of design styles, layouts, and content organization methods. Whether you're looking for a minimalist design or something more vibrant and dynamic, these tuition pamphlet samples will provide valuable inspiration to help you create a compelling and informative pamphlet that leaves a lasting impression on prospective students.
It features a clean and contemporary design that captures the essence of virtual learning and remote education. Using a muted color palette, sleek illustrations, and crisp typography creates an aesthetically pleasing and engaging visual experience. The sample includes sections to showcase the benefits of online tutoring, such as personalized learning, flexible schedules, and interactive tools. It also highlights qualified tutors, covered subjects, and satisfied students' testimonials.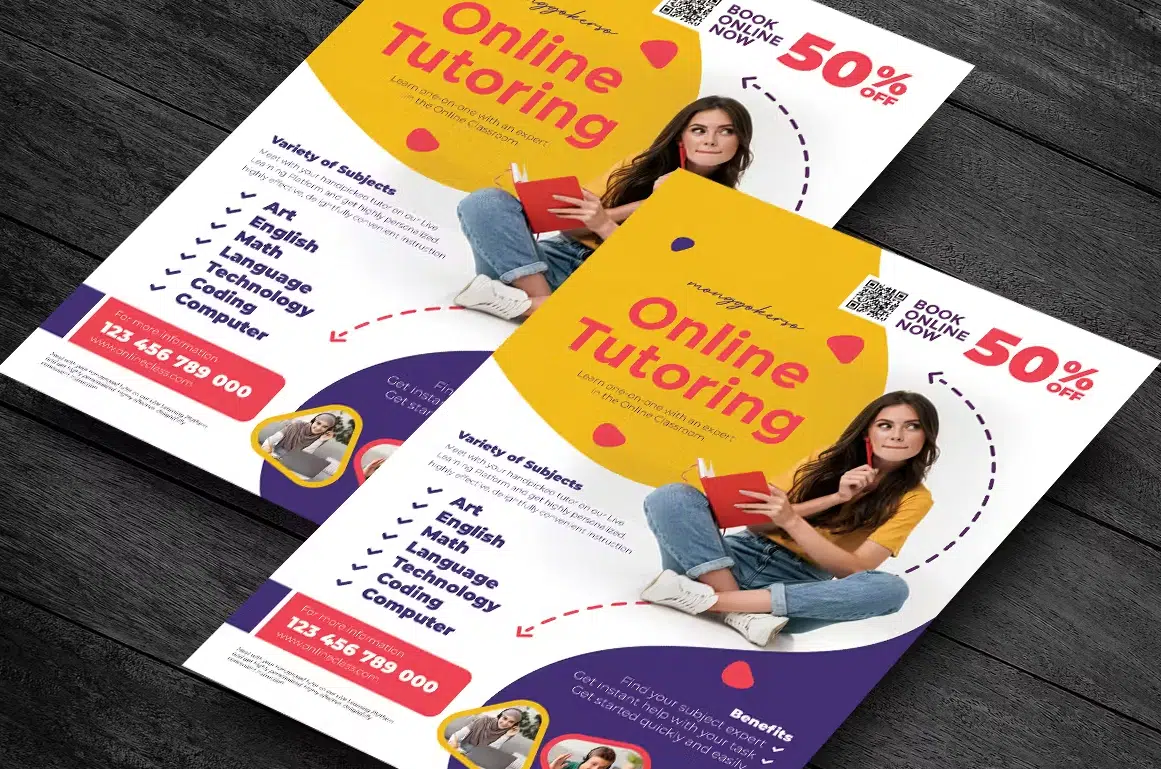 It is a captivating and informative resource designed to promote private tutoring services. The striking use of colors, fonts, and imagery immediately catches the reader's attention. The pamphlet effectively highlights the key features of the tutoring service, including personalized one-on-one lessons, qualified tutors, and flexible scheduling options. It also emphasizes the benefits of private tutoring, such as improved academic performance and tailored learning experiences.
It showcases a professional and contemporary design, making it ideal for educational institutions, tutoring centers, or individual tutors. The combination of bold typography, vibrant colors, and engaging graphics immediately captures attention and conveys the notion of a modern and dynamic learning experience. Perfectly suited for digital and print advertising, it effectively communicates vital information such as course details, tutor qualifications, and enrollment instructions.
This versatile tutoring pamphlet offers a professionally designed canvas ready to be customized and used to market your tutoring business effectively. It features modern and visually appealing layouts, incorporating vibrant colors, engaging graphics, and high-quality imagery. It also allows for easy customization, enabling you to add your content, including course details, tutor qualifications, contact information, and any other relevant information.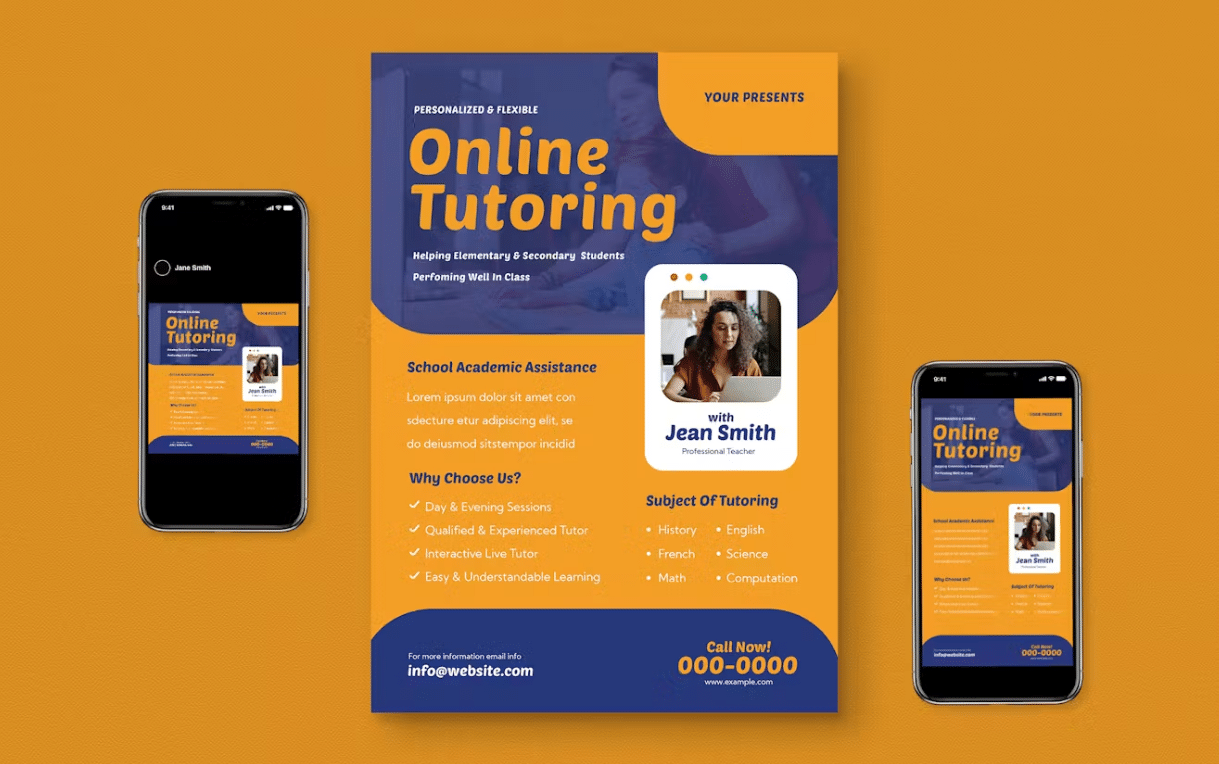 This pamphlet is a concise and user-friendly tool for educational institutions to communicate their fee structures to prospective students and their families. The design elements are clean and professional, engaging the reader's attention while guiding them through the crucial details. By utilizing clear headings, organized sections, and well-structured content, this pamphlet ensures that all pertinent information, such as tuition rates, payment options, scholarships, and financial aid, is readily accessible. Its appealing visuals, including illustrations and vibrant colors, make the pamphlet visually appealing, helping to convey information effectively and leave a lasting impression.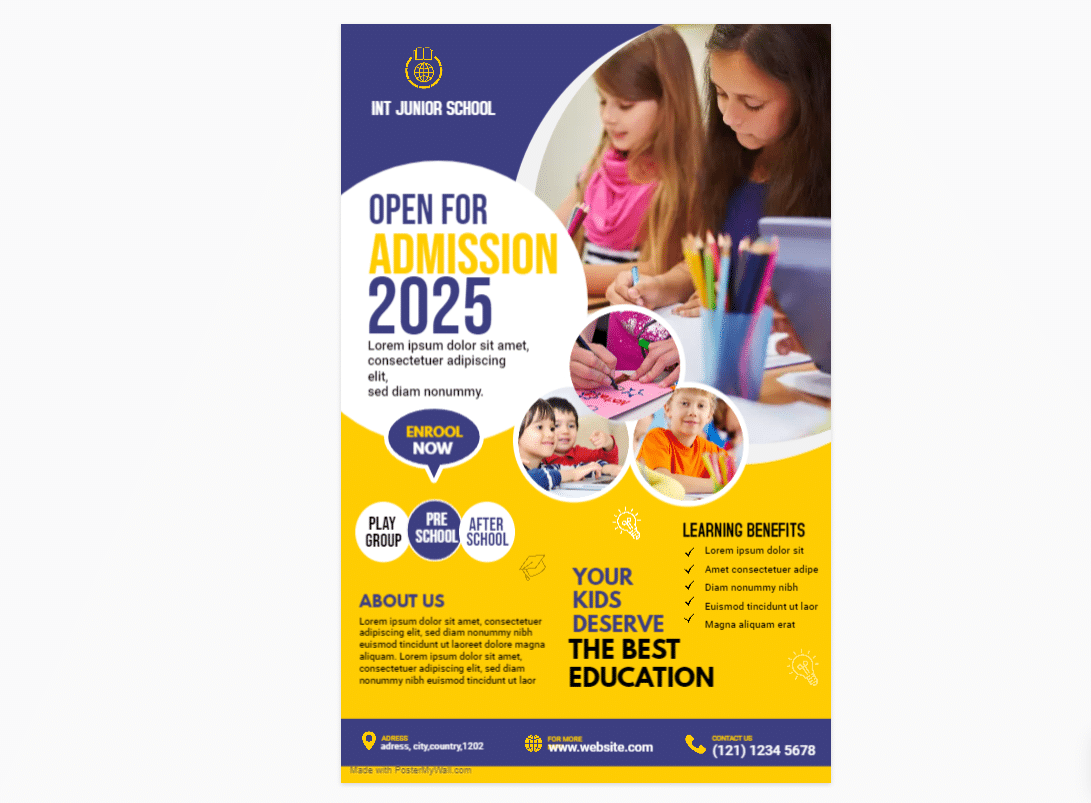 It offers a visually appealing layout, incorporating attractive imagery, colorful elements, and enticing typography to grab the reader's attention. The design effectively captures the essence of a tutoring school, emphasizing the importance of education and academic support. With its clear headings and organized sections, this sample conveys essential details such as the services offered, available subjects, tutoring methods, and contact information. Using bright colors and engaging graphics adds to the sample's visual appeal, effectively conveying the message of quality and reliability.
It features a clean and modern design, with a white and blue color scheme that evokes a sense of trust and professionalism. The layout is carefully organized, allowing easy navigation and effectively highlighting important information. The layout is carefully organized, enabling easy navigation and highlighting important information. The sample includes sections showcasing the medical school's essential features, such as accreditation, curriculum, faculty expertise, and research opportunities. High-quality imagery, medical icons, and concise text make it visually engaging and informative.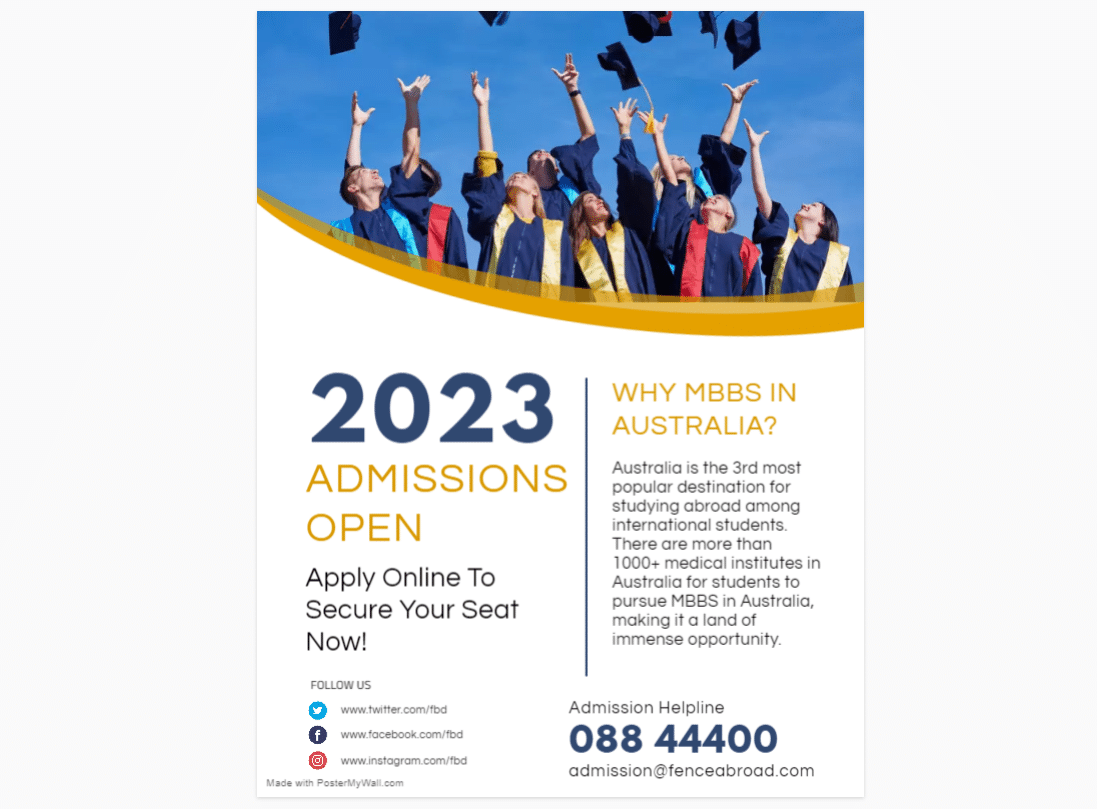 It features an engaging layout with vibrant colors and attractive graphics, creating a captivating visual experience. The design incorporates sections highlighting key aspects of the tuition center, such as subjects offered, teaching methods, experienced faculty, and additional services provided. The design incorporates sections highlighting the tuition center's key aspects, such as subjects offered, teaching methods, experienced faculty, and other services provided. It allows for customization, enabling educational institutions or tuition centers to add their logo, contact information, and specific details about programs, pricing, and schedules.
The Ultimate Tuition Pamphlet Creator – Flip PDF Plus Pro
Flip PDF Plus Pro is an innovative and user-friendly tuition pamphlet creator that simplifies the process of designing and publishing professional-looking pamphlets. With Flip PDF Plus Pro, educational institutions can effortlessly create engaging digital pamphlets that captivate their audience and deliver crucial information about tuition fees and available programs. Its intuitive interface and drag-and-drop functionality make adding text, images, videos, and interactive elements easy, ensuring each pamphlet is tailored to meet the institution's unique needs.
Interactive Elements: Flip PDF Plus Pro allows you to seamlessly incorporate interactive elements into your tuition pamphlets, such as videos, audio clips, animations, and hyperlinks.
Customization Options: The software offers a wide range of templates, allowing you to create unique and visually stunning pamphlets that align with your institution's branding and style.
Multi-platform Publishing: Seamlessly publish your tuition pamphlets across various platforms, including websites, social media, and mobile devices. This ensures maximum accessibility and reach to your target audience.
Analytics and Tracking: Flip PDF Plus Pro provides built-in analytics and tracking capabilities, allowing you to monitor reader engagement, track views, and gather valuable insights into the effectiveness of your pamphlets.
Summary
This article explores eight effective tuition pamphlet samples designed to inspire and guide educational institutions in creating impactful pamphlets. These samples showcase a variety of design styles, layouts, and content organization methods, providing valuable inspiration for creating informative and visually appealing pamphlets. From minimalist designs to vibrant and dynamic layouts, these tuition pamphlet samples serve as valuable inspiration for creating compelling and informative pamphlets that leave a lasting impression on potential students. By utilizing these innovative design ideas, educational institutions can attract and inform students about their tuition offerings.